When good friends appear on the doorstep with a cake in their hands, the effect of surprise is unsettling. But wise housewives know - liver casserole is the original way to surprise unexpected guests. This dish exudes a pleasant aroma, it looks appetizing and, of course, economical.
Since the product has a number of useful properties, and scientists say that it contains many valuable elements for the body, it must be properly prepared. Especially tasty is a liver casserole in the oven. Thanks to this heat treatment, the necessary set of nutrients is preserved in the dish. There are many different proposals for the creation of this dish, but the hostess chooses the best options. Consider some of them.
Liver casserole contains elements of iron, which contribute to the increase in hemoglobin.
Ancient food in a modern way
Most often, you can taste new dishes at a party, as the owners try to give everything one hundred percent. But what if you cook a long-forgotten dish in a modern way? Just such a surprise can be presented to unexpected guests. Liver casserole with buckwheat - a great idea for the hostess. For its preparation it is necessary to take a simple set of products:
chicken liver;
buckwheat;
eggs;
bulb;
carrot;
butter;
sour cream;
hard cheese;
spice;
salt.
When guests are not waiting, but there is a liver in the fridge, you can quickly solve the problem with lunch. First of all, the product is poured with milk to make it soft and soft. Then cooked buckwheat in salted water. When it is ready, add oil.
Experienced cooks noticed that if the cereal does not interfere during cooking, it turns out crumbly.
Next, peel and chop onions.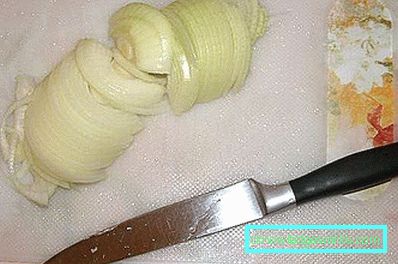 Carrot tinder on a coarse grater. Vegetables spread on the pan with heated sunflower oil and pass. Add chicken liver and fry. The finished products are ground by a blender.
Beat eggs in a separate container. Then lightly warmed up butter is placed in the foam, mixed and poured into buckwheat.
The baking mold is greased. Spread a portion of buckwheat, as the basis. Poured from above chopped liver with vegetables, trying to make an even layer. The filling is covered with the remaining buckwheat.
To make the dish appetizing, it is filled with sour cream and hard cheese. Bake a chicken liver casserole in the oven until a golden crust forms.
The classic version of the diet food
You can prepare a similar dish with semolina. To do this, take the following ingredients:
chicken liver;
onion;
eggs;
semolina;
carrot;
vegetable fat;
salt;
spice.
Using this recipe, a liver casserole in the oven is prepared as follows:
Vegetables are cleaned, cut into small cubes, fried in a pan in an oil pan.
Wash chicken liver thoroughly. Remove fat, interlayers, bile residues. Shred the cubes of medium size.
In a separate container connect the liver and vegetables. Add salt, seasonings, semolina. All thoroughly mixed.
The hard form of the oven is covered with foil or paper. Liberally moistened with fat, sprinkled with semolina and poured the liver mixture. Surface level.
Chicken liver casserole is sent to the oven, preheated to 180 degrees. After half an hour she is ready.
Serve the dish after complete cooling, cut into portions.
It is better to remove the paper from the dish when it is cold, not earlier. Otherwise, the integrity of the casserole may be damaged.
Indian Casserole - With Rice
Older people are trying to monitor their health, so they prefer low-fat food. When they unexpectedly come to visit the children, it would be wise to invite parents to enjoy a liver casserole with rice. The dish is quite simple to prepare, the main thing is to choose the appropriate recipe. Here is one of the most popular.
Product Set:
chicken or beef liver (approximately 500 grams);
rice cereal (100 grams);
eggs (2 or 3 pieces);
cream (half a glass);
wheat flour (100 grams);
medium bulb;
seasonings;
pepper;
salt.
Stages of creating dietary food:
First, boil rice in salted water.
Purify the liver from layers and fat residues. Thoroughly wash under moderate water pressure. Cut in small slices.
The onion is peeled, then finely chopped and sent to the pan. After the appearance of brown crust, remove from heat to cool.
In the container from the blender put the liver, eggs, cream. Including the "Turbo" mode, beat until a slurry of a uniform character.
Wheat flour is added and mechanically mixed again to prevent lumps in the mixture.
Then put rice grits, seasonings, salt and pepper into liver gruel. Products are well mixed.
The form of the oven grease. Pour the mixture and send to roast for 35 minutes.
Served with egg, greens or vegetables.
This liver casserole is very tender, so it should not be overdried. As soon as the crust appears, it is necessary to remove it from the oven.
Eternal Commonwealth - Liver and Potatoes
Fans of gourmet food try to cook a variety of dishes using popular recipes from experienced chefs. Especially tasty is the liver casserole in the oven with the addition of your favorite potatoes. For the food you will need the following list of ingredients:
potatoes;
liver;
bulb;
carrot;
mayonnaise or sour cream;
hard cheese;
butter;
salt;
spice.
The phased method of cooking potato casserole with liver consists of the following:
The first thing is boiled potatoes in salted water. Mash it, carefully kneading it.
Carrots rubbed on a grater with a large base. Onions chopped into cubes of medium size. Roast on vegetable fat until a brownish crust appears.
The liver is cleaned from the remnants of films and thin veins. Thoroughly rinse under running water. Cut into pieces, and then put in a pan with onions and carrots for heat treatment.
The form of the oven smeared with cream or vegetable oil. Spread a layer of mashed potatoes, and then the liver with vegetables, then covered with the remnants of potatoes.
Top ball smeared with mayonnaise or sour cream. Sprinkle with grated hard cheese.
Baking tray is sent to the oven for 40 minutes, while constantly watching the baking. When brown crust appears, the casserole is ready.
Serve the dish, seasoning it with herbs and sour cream.
To the liver was not dry, it can not be overcooked. Therefore, it is important to keep an eye on food, all the time when it is prepared.
Video recipe for liver preparation royally
Exquisite treat for friends
When ordinary food bothers you and you want something unusual, adventurous chefs prepare beef liver casserole. Often the dish is very soft, which practically melts in the mouth, like chocolate.
Products:
beef liver;
eggs;
onion;
carrot;
kefir;
semolina;
vegetable fat;
butter;
pepper;
crackers;
salt.
Secrets of cooking product:
Kefir is poured into a small container, add an egg and semolina. All mix thoroughly.
The liver is cleaned from visible films and layers, and then crushed with a blender or meat grinder. There also put onions.
The liver mixture is poured into kefir, mixed, and then put in the refrigerator.
Onions are chopped into cubes, and the carrot is grated with large holes. Fry in a pan in vegetable fat until golden peel appears.
The form of the oven greased, sprinkled with breadcrumbs. Pour half of the liver mixture into it, spreading it evenly over the entire surface.
Fried vegetables are put on top, covering them with the rest of chopped liver.
Preheat oven to 180 degrees and bake for 40 minutes. When the liver casserole is cooled, cut in small portions and served for dinner.
Cooking delicious liver soufflé - video