Cyanoacrylate glue: varieties and properties
There are a large number of adhesives that are designed for certain works. It is unlikely that there are people who have not heard of PVA and BF-2, the "Moment" and epoxy glue. But cyanoacrylate formulation manifests itself no worse, so you need to familiarize yourself with it carefully.
Features and benefits
Cyanoacrylate glue is classified as a universal compound capable of combining even materials and substances that are heterogeneous in structure.
Its main advantages are:
fast curing;
high reliability of connections;
long operation of seams;
stable quality of the material itself.
Among the weaknesses can be noted:
restrictions on operation with significant gaps;
unsuitability for all joints that are exposed to fracture;
destruction of the joint at a temperature of 100 degrees;
the inability to combine silicone, polyethylene, tetrafluoroethylene, polypropylene;
dissolving in acetone.
Most other organic solvents do not damage cyanoacrylate glue. It adheres well to very different surfaces and is consumed in relatively small portions. The composition has no allergic properties and is a dielectric.
The fee for the purchase of such glue is quite high, you can work with it only with gloves. In case of contact with cotton cloth, a fire may start.
Specifications
Speaking about the properties of cyanoacrylate adhesives, it is impossible not to note a very small consumption per m2, amounting to only 30-50 g.
Accordingly, through the dispenser can be processed:
using a 400 ml reservoir - up to 13 sq. m. m;
using a tube of 100 g - 2-3 square meters. m;
with a package of 20 g - about 0.7 square meters. m
GOST-compliant cyanoacrylate-based glue on production is saturated with additives that increase water resistance, heat resistance, adhesion and other properties.
In order to better absorb the adhesive composition of vibration, apply abietic acid mixed with glycerin.
Varying combinations of thickeners and stabilizing substances, engineers can change the viscosity of the liquid glue, make it thicker. The same technique helps to set the rate of hardening. Initially, the adhesive is transparent and thick, has excellent viscosity.
Cyanoacrylate mixture is packed tightly, marking the expiration date and rules of use. At room temperature, the adhesive mass becomes hard in a few minutes or even faster. The higher the humidity, the faster this process ends..
The range of permissible temperatures is from -60 to 80 degrees by default. Special additives allow for a short time to provide resistance to heating up to 300 degrees and freezing to -200 degrees.
Kinds
A single-component transparent cyanoacrylate adhesive is characterized by very fast polymerization under pressure. This substance forms a thin but sturdy film between the parts to be joined. Such properties make glue the best solution for high-capacity assembly lines. It is well applied on metallic and synthetic materials, including medical equipment..
Second two-component composition is much more often designed for domestic needs. Liquid mixtures, differing in low viscosity, can close gaps up to 0.05 cm, and more viscous can bridge the gap to 0.03 cm. Two-component reagents are well suited for gluing rubber and leather products, wood chip constructions. The more fluid the texture of the glue, the better it is for joining hard surfaces.
The most transparent type of adhesive composition is designed to work with glass. A second polymerizes in a few moments with simple contact with the moisture in the air (no additional moistening is required).
Viscosity differs depending on the substances to be glued.
Thus, mixtures for combining elastomers should have a tens of times lower viscosity than those intended for bundles of porous products.
The main active substance can be various monomers:
methyl ester helps to combine metals and duroplasts;
ethylether performs well on a variety of materials and almost does not wear out;
butyl ether - just those mixtures that are needed in medical practice and special equipment;
propyl ether it is occasionally needed to connect metals and various parts experiencing intense heat;
finally cyanoacrylate based adhesives alkoxyether They do not have a negative smell, but this is achieved simultaneously with a decrease in the strength of the compounds by 20-30%.
The activator must be used in an excessively dry or cold atmosphere.. Its use is great when it is necessary to close large gaps or to treat chemically inactive materials. To keep the surface smooth, you must carefully observe the distance recommended for spraying. We must not forget that certain types of activators can adversely affect thermoplastics and varnished products. It is also worth considering that along with the activator it is necessary to apply the primer.
The structural type of cyanoacrylate glue is distinguished at the same time by its impressive strength, resistance to heat and elasticity. The air humidity recommended for it varies from 40 to 60%. Glue is applied in small portions, evenly distributing on a separate surface. The universal composition is characterized by the ability to quickly glue dissimilar materials.
Such mixtures do not force the use of special tools and are resistant to moisture as well as to a wide range of solvents.
Application
The impressive properties of cyanoacrylate glue led to its widespread use in various fields. Low risk of allergies and biological neutrality make the composition a good tool for dentistry and cosmetology. Transparent glue in the visible light and low cost of its mass increase the attractiveness of the reagent. Cyanoacrylate is readily used by radio installers and repairmen of electronic equipment, optical devices.
With this glue you can also:
mount electronic boards and chips;
make thermal resistors and transistors;
to form composite products from plastic, metal-plastic;
glue natural matter, artificial and organic skin;
glue foam rubber;
connect surfaces for which permanent color is critical.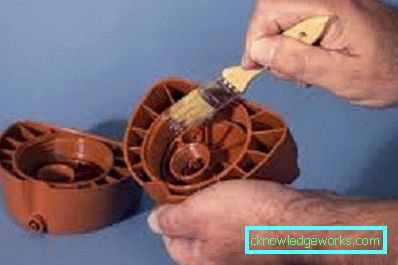 The most durable and reliable compound is formed in the range of humidity from 40 to 70%. If it is reduced to 30% or less, the treated seam will harden for a very long time, and when the air is humid 80%, the polymerization occurs at an accelerated rate, which can lower the strength of the joint. It is necessary for the air to warm up (cool) by 10 degrees, as the duration of the reaction is reduced (increased) by half. Optimum conditions are achieved in the temperature range from 20 to 24 degrees. Precious metals cannot be joined with cyanoacrylate adhesives in principle.
The bonding of plastics is largely determined by their polarity and fillers (which often impair adhesion). It will not be possible to glue those plastics, in which the release agent is a silicone-based substance.
Polar rubbers are much easier to combine than non-polar ones; in addition, cleaning and leveling the surface helps to simplify the work. Much depends on the type of vulcanization process and on the used catalysts, plasticizers, aging inhibitors.
Terms of use
The basic requirements are:
uniform and uniform application to one side only;
mandatory cleaning and drying of surfaces;
preferably placed them under the press.
What to dissolve and dilute?
You can simply scrub the stain formed by superglue. This can be done if the fabric is quite durable and does not break. The remaining parts can be removed (washed off) with white spirit. This allows you to dissolve small particles on the fabric and thereby eliminate the powdered adhesive layer. But it so happens that the adhesive substance is on the hands or somewhere else on the skin.
It is useless to try ordinary solvent for paints and varnishes, kerosene, gasoline, vegetable oil, alcohol. The easiest solution is to wait a few days.. Then the cyanoacrylate will go away with ordinary washing. Acetone can become a cleaner, but you need to be careful when removing glue from your body, plastic or other organic materials.
The "Dimexide" product mentioned in a number of instructions is toxic and has an unpleasant odor, so without extreme necessity it is better to look for another way to wash the pollution.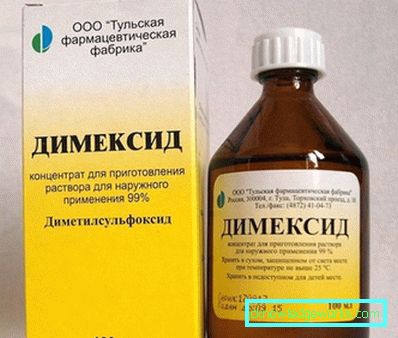 Manufacturers
Cosmofen consistently ranks among the best firms supplying cyanoacrylate adhesives. An excellent option is CA 500.110. It takes a few drops of reagent to almost always guarantee a strong connection. Branded bottles of polyethylene accurately guarantee a scrupulous distribution of the composition of the processed parts.
Glue is widely used in industrial production of various sizes:
upon receipt of sewer and sealing products;
in the creation of cars and water transport;
in the electronic industry;
in the production of household appliances, toys, jewelry;
in the production of promotional products, medical and orthopedic products.
Pronto ca - a variety of domestic purposes. This is a "second" composition, in almost every situation you can apply it without hesitation. If you want to guarantee the highest fortress, you need to choose products Kernil. It is such compositions preferred by fishermen and tourists to correct problems with inflatable boats. Glue Interbond acts instantly and has a lower viscosity.
Packaging is made in bottles of 20 g, for one box there are 24 vials. Storage is allowed only in the original container, in dry corners. The recommended temperature is from 5 to 25 degrees. Shelf life is 12 months.
There are a number of brands from China that supply cyanoacrylate adhesives:
Taizhou Henco-Glue;
Audited Supplier;
Lanxi Kingway;
Hunan Baxiongdi New Material and several others.
How to remove superglue from your fingers, see the next video.