Rules for the choice of mounting glue
Construction adhesive is a compound used in construction or repair work for reliable fixation of materials or decorative objects. It is capable of forming a strong connection, which surpasses double-sided tape in fixing properties and is not inferior to nails, screws and other fasteners. Due to such features, mounting adhesives received the second name - liquid nails.
Features
Mounting adhesives used in everyday life are most often used for fixing mirrors, baseboards, wall panels, window sills, and various building structures.
They are intended for bonding products from the following materials:
plastic;
glass;
polystyrene foam;
metal;
drywall;
ceramics and polymers.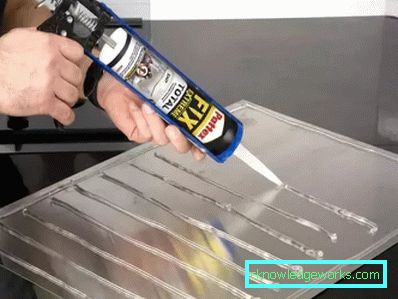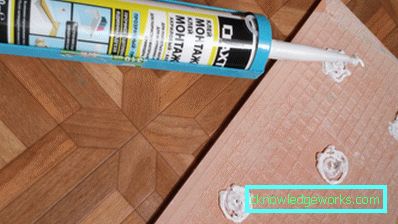 These compounds can function as a sealant. They are widely used in sealing window blocks, doorways, toilets.
The main features of the mounting adhesives include the following:
high adhesion to any materials;
rust resistance;
excellent strength - depending on the modification of the composition, the index reaches from 14 to 80 g / cm²;
ease of use - no need to purchase additional tools and equipment;
weak non-toxic smell in most types of compounds;
quick "seizure" of fastened products;
economical spending.
When using liquid nails, construction and repair work is carried out without dust and dirt. Most of these formulations are manufactured in accordance with the State Standards, which allows the consumer to purchase quality products.
In order to make durable repairs using adhesive for installation, it is important to know what types of materials manufacturers produce, how to choose the right tool for specific types of work.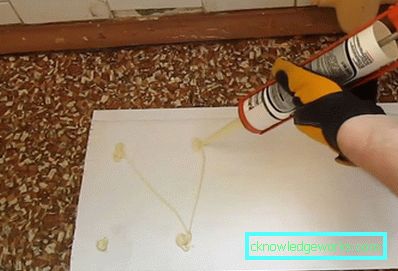 Kinds
Manufacturers produce many types of mounting adhesives with various technical characteristics. They are domestic, industrial or professional. Adhesives are in the form of solutions, emulsions, melts or adhesive tapes.
All compositions presented on the market are divided into two groups:
Water based adhesives are made on the basis of acrylic. Such substances are most often used to solve everyday problems. They are eco-friendly products. Acrylic compounds do not smell and do not emit harmful fumes during polymerization and during operation. Can be both transparent and colored.
They are used for fixing lightweight building structures, as well as for materials with a cellular structure. Such compositions are not recommended for use in wet areas. They are suitable only for interior work.
Adhesives based on synthetic solvents contain mineral components. They are materials of strong fixation. With their help, you can fix heavy building structures, for example, made of concrete or metal. Frost-resistant and moisture-resistant glue is allowed to be used for outdoor work. Synthetic substances perfectly "tolerate" adverse external effects: temperature drops, precipitation, and frost. However, such agents are toxic.
And also adhesives can be of such types as:
universal - suitable for most construction tasks;
special - designed to work with special materials; This group includes superstrong compositions, with the help of which it is possible to fix heavy elements and structures.
Criterias of choice
In order for the repair result to meet expectations, it is necessary to take a responsible approach to the choice of mounting glue. Selecting the optimal composition, A number of important recommendations from professional builders should be considered:
It is worth paying attention to the components contained in the liquid nails. The presence of toluene or acetone indicates a toxic caustic odor. Such materials can be used only in well ventilated areas or outside. The chalk in the composition will tell about weak adhesion, therefore it is better to refuse these adhesive substances if necessary to fix heavy elements.
It is necessary to clarify the information about the time of primary setting: for some products it can reach 30 minutes. Such compositions are not suitable if in the works it is important to have an instant grip.
When carrying out repairs in the kitchen, bathroom, bathrooms or other objects with high humidity, it is necessary to give preference to moisture-resistant materials.
If you need to fix the mirrors, you need to abandon the purchase of adhesives with corrosive components.
For heavy structures, it is recommended to pick up liquid nails for special purposes.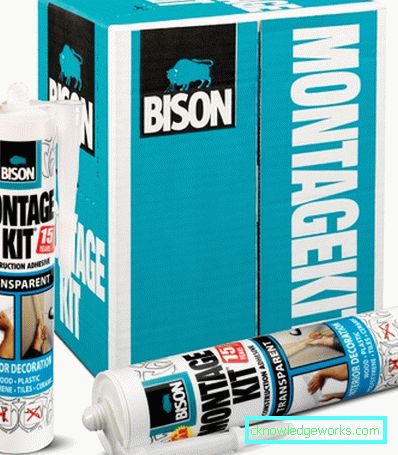 If the choice of adhesive substance is difficult, you should ask for help in choosing a sales assistant. He will tell about the features of each product, the specifics of its use and properties.
Manufacturers
An extensive assortment of mounting adhesives of various brands is presented on the windows of construction stores.
Today on the market there are several of the most famous manufacturers that produce quality products.
Soudal is a European manufacturer of adhesive products, offering consumer and professional goods to consumers. Products of this brand have the best value for money.
Henkel. This manufacturer is the leader in terms of production and sales of adhesive and sealing compounds. Henkel products can be used for both minor repairs and large-scale construction work. The products of this production are distinguished by reliability, durability and ease of use.
Axton. This company produces universal formulations designed for quick fixing of decorative elements and polystyrene structures. Axton materials have good adhesive properties. They can be used to fix products with an uneven surface.
Makroflex. This manufacturer produces a wide range of products: all-purpose adhesives, for wall and ceiling panels, for mirrors. And also among the building products you can find ultra-strong transparent compositions and materials that have an express grasp.
Volma - is a domestic manufacturer engaged in the release of gypsum mounting adhesives. Such products are sold in the form of dry powders intended for dilution with water. Products of this brand are often used to glue artificial and natural stone or heavy tiles.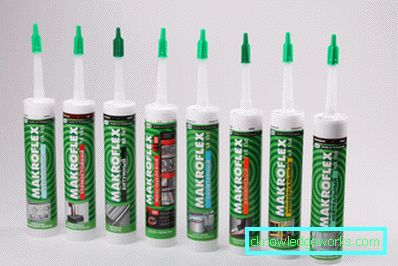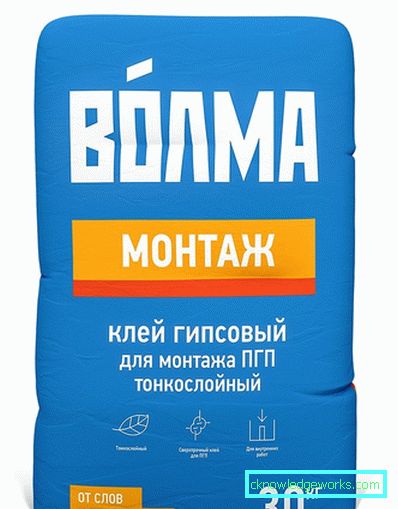 Other popular adhesives manufacturers include Titebond, Titeseal, Quelyd, Dauer Block and Classic Fix.
Consumer reviews indicate that the products of these brands are efficient, economical and affordable price.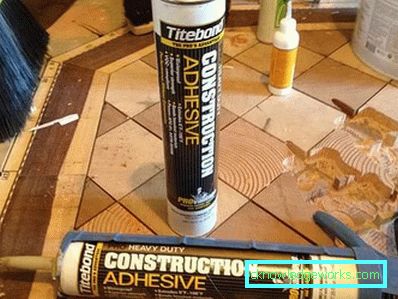 Using
The manufacturer attaches a detailed description to each type of mounting adhesive. The manual contains information on how to properly use the composition. However, there are a number of rules for each adhesive material. Before working, the surfaces to be bonded must be carefully prepared. The composition is allowed to be applied only to clean, dust-free, degreased and dried products.
If the surface has a porous structure, it is necessary to clean it from paint or plaster. After the done actions it is recommended to carry out processing by a primer for improvement of adhesion.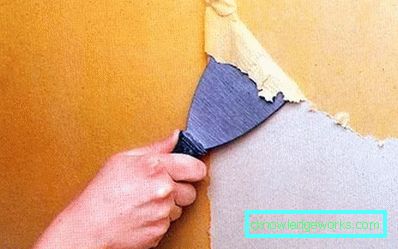 When using liquid glue, you should follow rules such as:
the tube is opened by cutting with a knife a plastic protrusion or penetration of the foiled film;
glue is applied on the wrong side of products; dotted application is made on light objects, on long ones - in the form of a strip and on weighted structures - a "mesh";
parts are pressed tightly to each other and held for 1-3 minutes.
And also adhesives can be applied with a special gun. To do this, insert an open tube into the device, remove the protective cap and pull the trigger to "push out" the adhesive substance.
For most types of adhesives, from 12 to 72 hours is enough for primary setting. Full polymerization of the composition occurs after 6 days. The time for hardening of the material directly depends not only on the layer thickness, but also on the external conditions: temperature and humidity. The lower the humidity and temperature, the faster the substance will polymerize.
Next, see the review of the transparent universal mounting adhesive Classic FIX from Tytan PROFESSIONAL.