We make the interior of the living room in dark colors
Dark colors in the design of the living room design give it a special mystery and cozy intimacy. Of course, for small spaces such a reception is not too good. However, carefully thought-out lighting can solve the problem of visually reducing the area of ​​a room. Dark deep shades such as black, chocolate, coffee, royal blue, burgundy, bottle look very elegant and have a special charm.
Living room in dark colors will look more harmonious if the interior is diluted with light or bright colorful elements. Especially impressive in the living room with dark wallpaper, furniture and decor will look like a fireplace. Reddish reflections of the flame will fill the room with a mysterious shimmer, giving a unique charm. Having seen how it looks in the photo of interiors, one can imagine whether dark colors are suitable for the design of a particular living room.
Palette of dark shades
Dark Living Room Ideas
Principles of color design
In determining the colors of any room, you must consider the basic rules.
In a spacious room you can safely use dark colors as a base for example, wall decoration. The main thing is to think carefully about the lighting so that the room does not form gloomy corners.
A living room with a small area is best kept in bright light colors, and dark colors should be left for details and accents. It is recommended to keep the ceiling as light as possible.
Tip: if the dimensions of the living room do not allow you to decorate the interior in a dark palette, but you really want to do this, you can combine the living room with a kitchen or a loggia, thereby significantly increasing its area.
If the windows of the living room overlook the sunny side, dark shades of wallpaper and the rest of the situation would be quite appropriate. Otherwise it is better to use a bright warm palette so that the room does not turn out dull.
The interior, designed in a dark range, must necessarily include contrasting combinations. In particular, blotches of white or pure bright colors look most effective. Against the background of dark wallpaper, light furniture looks good and vice versa.
Photo: living room combined with kitchen
Photo: dark furniture against light walls
Photo: bright details in the interior of a dark living room.
Palette of dark shades
Dark shades are primarily characteristic of living rooms in the classic English style. Such interiors are distinguished by wooden furniture in chocolate and coffee tones, as well as textiles of noble deep colors: bottle, cherry, royal blue and so on.
Luxurious chandeliers with brilliant crystal pendants, gilding, fabrics with metallic threads look particularly advantageous against the general dark background of wallpaper and furniture. To add living room light, you can hang large mirrors in beautiful frames. Such living rooms, despite the dark scale, are very comfortable and emotional.
Black, asphalt gray, muted dark green or dark blue, and purple are the perfect choice for wall decoration, upholstery and furniture fronts and living room decor in the style of minimalism or high-tech. These shades are perfectly combined with cold metallic luster of details and glossy surfaces.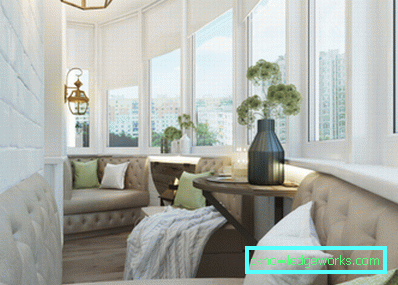 Photo: English style
Photo: Classic Style
Photo: hi-tech style
Photo: minimal style
Very stylish design can be created using only black and white gamma. The ideal decoration of the walls with plain wallpaper in such a living room will be pictures in the style of graphics, black and white photographs, or on the contrary, bright color spots. Particularly impressive will look characteristic for modern design lighting using LEDs.
No different palette and loft style. Here the terracotta color of the brickwork is combined with the grayness of concrete and metal. Dark gamut, as a rule, is slightly diluted with bright clean shades. On the Internet you can find a lot of photos of interiors, made in dark shades, with interesting ideas and design solutions.
Photo: loft style
Dark Living Room Ideas
The original idea is to decorate a free wall with photo wallpapers with a plot that fits into the overall design of the living room. The panorama of the night city with luminous lights will look stylish and modern. A more classic image will emphasize the image of a city street in retro style. And you can add to the living room a futuristic atmosphere with the help of a space print on the wallpaper.
Photo: black ceiling will help you to create an unusual design in the living room.
Make the interior of the living room really unusual will help the black ceiling. Of course, such an interesting technique in the design should be used if the height of the room tends to three meters. However, there is a way out for smaller living rooms: the glossy black ceiling resembles a kind of mirror. It will reflect the decor of the room, making the living room more visually spacious. On numerous photos of living rooms in dark colors you can see in advance how this finishing option will look.
We advise you to read: fashion colors curtains 2016 (photo)