Zhuravinka Juicer
Juicer "Zhuravlinka" produced in Belarus. Along with the other electric juicers, it is considered a universal device that in a short period of time is able to squeeze the juice from any vegetables and fruits. It copes with its task, regardless of the indicator of the hardness of the product.
In some devices there is a removable shredder, which expands the range of functions of the unit. Convenience and good performance brought this brand juicer to a leading position. Many users consider her an indispensable assistant for large-scale processing of the harvest from gardens and orchards. Excellent quality and low price contributes to popularity among different segments of the population.
7 photos
About brand
The brand "Zhuravlinka" is a series of machines for squeezing juices from vegetables and fruits. The manufacturer of juicers is the Belarusian plant "Electromotor", which is located in Belarus, in the city of Mogilev. Models are considered multifunctional, as they contain mechanisms not only for squeezing juice, but also for shredding vegetables.
Interesting design and high performance of the Belarusian-made apparatus are the best option for the production of juice in large volumes. According to its characteristics, this brand is able to compete with many brands and is actively promoted in the Russian market.
Unpretentious design and high performance make juicers an ideal option for making juice in large volumes.
Specifications
In this series of juicers, there are several models and in order to understand the technical characteristics, you should read more about one of the devices. As an example, take the popular device "Zhuravlinka-102".
The main characteristics of the principle of operation and device:
electric device has a capacity of 120 watts;
juicer has a high level of performance, thanks to which, in one minute you can get about 870 grams of pure juice;
Based on 50% spin efficiency, you can get 92% pure juice. This quality suggests that the cake can be operated again;
the case of the device is made of plastic and has a flexible power cord, whose length is 1.5 meters;
Included are several nozzles that make the device versatile. You can not only get fresh juice, but also at the expense of shredding chop fruits and vegetables.
7 photos
These characteristics describe the device as useful for the household apparatus, facilitating the life of its owners.
Device
If you decide to purchase a Zhuravlinka juicer, you need to familiarize yourself with its device and equipment, because in some devices there is a shredder or an automatic dumping of oil cake.
If you disassemble the juicer, you can note the following components:
Juicers:
plastic housing;
electrical cord;
engine;
metal grater disc;
sieve filter, as in other juicers universal type;
cap;
clamps that press the cover to the case;
tray;
plastic pusher;
container under the pulp, the volume of which is 1 liter;
container for juice, the volume of which is 0.5 liters.
Juicers, in which there is a shredder, complete with discs for small and large shredders. By purchasing this unit, check whether the shredder is present in the box if you need it to work.
Juicers "Zhuravlinka" called universal devices, because they are able to process any vegetable or fruit products. Grinding to a kasheobrazny state occurs at the expense of a grating disc, after which the juice is separated in a centrifuge. After squeezing, a large amount of pulp remains, which is placed in a special container with the help of a pulp puller.
Because of its versatility, you can use only one unit in all cases when you need to get juice. You will not need to purchase a separate machine for tomatoes, as "Zhuravlinka" copes with its tasks perfectly.
Model overview
As mentioned earlier, in this series there are several models of "Crane", which differ slightly from each other. Most of the devices do not have the function of automatically resetting the meal. This quality makes it possible to squeeze the juice with maximum efficiency. It is worth noting the minus of such a feature: when the sieve becomes clogged, you will have to disassemble the sieve and clean the mesh yourself.
In some models there is an automatic waste dumping system. They are suitable for those buyers who do not like to take a break from their work.
In the apparatus "Zhuravlinka SVSP 301" there are no chopping disks, because its purpose is the usual squeezing of juice. This also affects the price category of juicers. If you need a machine to get juice, you should not overpay for additional features.
A similar configuration is different and the model "Crane 301 m." But in the squeezer press SVSP-301P there is a sick power, which is 160 watts. In the model "Crane SVPS-303" is also no shredder, but its power is 350 watts.
When choosing a device, read its characteristics and determine the functions you need.
Reviews
To summarize all the reviews that juicers of this brand possess, it can be noted that almost every customer who has ever used this device is satisfied with the result.
Users note the comfort and convenience of technology, smooth operation. With this unit you can get natural and pure juice, which can not be found in the store.
Other buyers are delighted with its "indestructibility." "Zhuravlinka" works for 10 years and does not require repair work. Good assembly, high-quality materials contribute to the fact that this unit will be used for many more years. Features such as power and performance, allows you to quickly get a large number of products.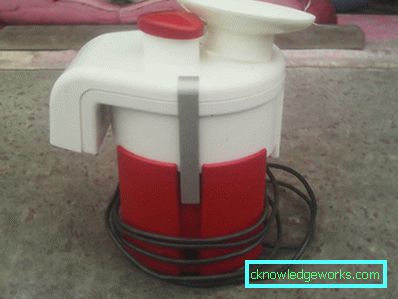 8 photos
An important fact is the ability to purchase parts for the Zhuravlinka juicer. People who purchased the device more than 20 years ago, note the good operation of the device and the ease in finding components. Despite the great age of the unit, spare parts for it are still being produced.
The Belarusian manufacturer manufactures products that are able to compete with Russian brands, and also exhibits its goods at an affordable price. Those who needed an inexpensive and high-quality juicer are satisfied with their choice and recommend the device to relatives and friends.
Automatic dumping of the cake allows you to not stop working, which is also a big plus. Buyers note the convenience, because you do not need to constantly take a break and spend your time cleaning the mesh. The device produces everything automatically.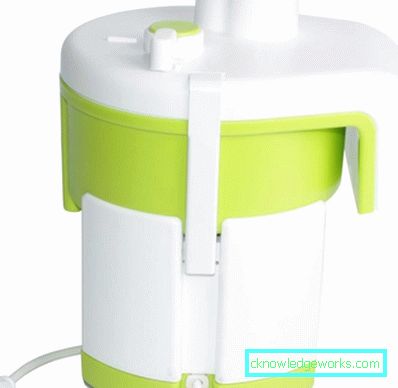 Due to its versatility, Zhuravlinka juicers occupy an honorable place in the kitchen of many housewives and are used not only for squeezing the juice, but also for cutting vegetables. The owners note that they do not need to keep several equipment positions in the room and spend additional funds on their purchase.
In general, the Zhuravlinka juicer proved to be a reliable and time-tested machine that is an indispensable assistant in the household. The Belarusian plant was able to create a model that meets the needs of most buyers and due to this is in great demand.