Work Auger Juicer
Bork - German company with an international name, which specializes in the production of premium household appliances. This means that this organization cares about its customers and attracts the best specialists to develop their equipment. It also means that they use the most innovative and durable materials.
Features
So, what is a screw juice extractor, why is it so expensive, and what is its advantage over the centrifugal?
First of all, this is a fairly new technology, which is something like an automated press. Juice from such a device is extracted automatically, at a speed of from 40 to 80 revolutions per minute. Due to this principle of work, much more vitamins are stored in the final product.
The screw juice extractor works by the principle of the meat grinder. Fruits, vegetables or grass are loaded into a special hole, and then a special screw "chews" them, getting rid of the meal. This whole process is quite fast, thanks to the screw of a special form and a separate container into which the cake falls.
Kinds
Auger juicers are of two types:
What is the difference between them?
Vertical Juicers more automatic, they allow the screw screw to retract and cut fruit with vegetables by itself. This is convenient because it does not need to push the contents inside. The screw inside is made of high strength plastic.
Also vertical juicers are compact due to the arrangement of the mechanism vertically and work faster than horizontal ones. With the help of them you can squeeze the juice of the grass, however, then you will not be able to do without a pusher.
Horizontal juicers they are distinguished by the fact that they will have to use a pusher, which means that the hands will be occupied. They have a horizontal mechanism, occupy much more space and their structure is more like a meat grinder, especially if you look at the classic auger roller. From such a device is easier to squeeze the grass.
Juicers horizontal type are single-screw and twin-screw.
Single screw the machines are smaller and, as a rule, there are a lot of different nozzles in the set with which you can chop products of different sizes.
Twin screw models are much more productive, but they are more expensive. This is also due to the fact that the screw screws in such devices are almost always covered with iron.
Model overview
Auger juicer Bork good because it makes almost no noise, so you can easily cook a delicious juice, while the whole family is still sleeping. In such devices there is always healthy fiber, which gives the drink a rich and rich taste.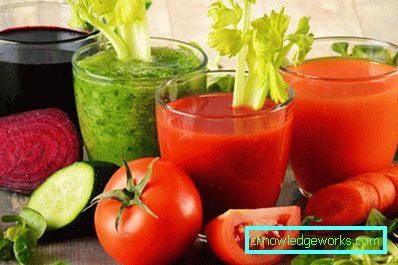 The whole apples are placed in the hole of the juicer and they do not need to be peeled or removed the bones, just like all other fruits and vegetables - the machine will cope with everything itself. Most models Bork allows you to prepare not only juice, but also cold cream soup, mixing, for example, tomatoes, celery and other vegetables.
Bork s610
Vertical Auger Juicer;
With one screw mechanism;
Power - 240 W;
Glass for juice - 1.2;
Juice is served directly;
Drop-stop function;
The pulp is ejected automatically;
Protects against accidental activation;
Plastic housing;
Comes with a cleaning brush;
Price from 29990.
Quickly squeezes delicious juice, a large opening allows you to load oranges and apples whole. Quietly working. Squeezes the juice to a drop - the cake remains dry. You can squeeze the juice and parsley.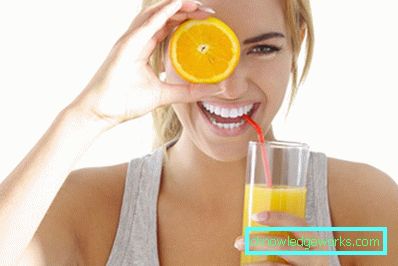 Bork s600
Vertical Auger Juicer;
One screw mechanism;
Power - 150 W;
Capacity for juice - 1.4;
Juice is served directly;
Reset the pulp;
High-strength plastic housing;
Additionally there is a cleaning brush;
There is an indicator of the level of juice;
Price from 14,990.
Produces clean juice, convenient to wash and clean. Takes not enough place in comparison with other juice extractors. Plastic is not painted, as happens with models from other manufacturers. The strainer is good and quality squeezes the cake.
Reviews
What buyers agree on is that they have never regretted buying this juicer.
Several people noted that by purchasing the Bork S610 juicer, they stopped buying store juices and were very pleased with the result. Many whole families experiment and try to squeeze the juice from a variety of fruits and vegetables, and even once the machine has not let them down.
Positive feedback is also on the model. Bork s600, many say it is convenient to clean and easy to use.
Also, buyers note that the car Bork s600 very quiet, even when working at high speed and their friends, seeing the result of the spin, also wanted to buy this particular model.
Some users have pointed out that carrots are squeezed by centrifugal machines better than augers. Otherwise, there are no complaints about the models, on the contrary, many people note the quality of the plastic on the case and the assembly in Korea, and not in China.
Juicer Bork with a screw mechanism, comfortable, fast, silent and squeezes juice quality. Otherwise, everyone should decide for himself what exactly he wants to receive, and what functions he needs.