Stationary blender: which one is better to choose
Such a kitchen appliance as a blender, has already firmly established in many kitchens. If you also decide to purchase a stationary blender, then our article will help you decide which one is better to choose. After all, to approach such a purchase should be responsible, still get an assistant for a long time.
Purpose and Benefit
This stationary device is designed for making mashed potatoes, smoothies, creams, dough, grinding soft foods and making minced meat. With it, the process of cooking is reduced at times, and the whole family will enjoy delicious dishes.
Such a blender consists of a holder, a bowl and knives. At the same time the jug capacity itself can be either removable or not. When using it, all that is required of the hostess is to load the products into the bowl, select the speed and mode. The stationary blender purchased for the house does not require constant participation in its work of the hostess, which allows to reduce the cooking time of almost any dish.
The great advantage is the fact that almost all models of this device today have a self-cleaning function. This means that time is saved not only in cooking, but also in cleaning. Ease and simplicity in operation make such a model just an indispensable tool. But it should be remembered about the characteristics, based on which you should make a choice in favor of a particular stationary blender. After all, it will depend on them whether a particular model is suitable for you or not.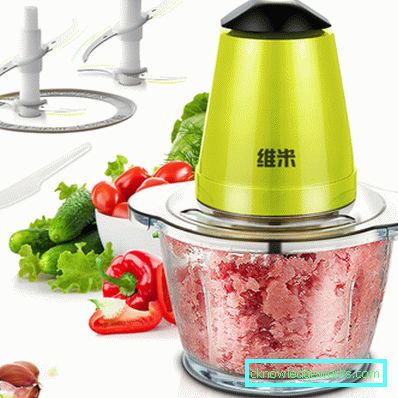 Main selection criteria
The most important characteristic of any model of kitchen appliances, is its power. The higher it is, the more work the unit can handle. So, if you plan to use a blender for cooking puree, cocktails and smoothies, the power of 270 watts is enough. But for grinding raw vegetables, meat and ice, blenders with a power of 500 W and above should be preferred. It is worth remembering that the device is more powerful, the more noisy it will be in operation.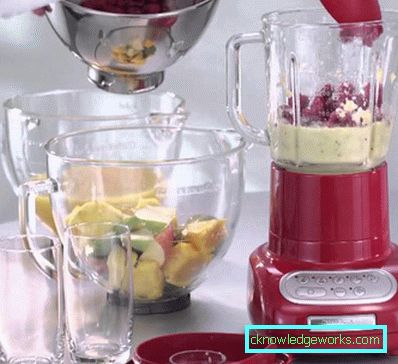 9 photos
Special attention should be paid to the jug of the container of the device itself. That it is almost the most important part of it. For home, it is best to purchase a blender with a bowl capacity of two liters. Experts believe that this volume is optimal, besides, the useful volume will still be a little less.
On sale there are devices with a glass bowl, metal or even plastic. For the home is best to buy either glass or metal. They do not absorb any extraneous odors, are easy to clean and have a long service life. However, the reliability of the metal bowl still surpasses the glass
The number of speeds is also not the last criterion affecting the choice. The more of them, the more versatile the device itself. But for home use, models with 5-7 speeds are quite suitable.
Simplicity in care also plays an important role. After all, the longer you have to wash the blender after use, the less likely you will want to get it out of the box at all.
The number of components. These include removable bowls with knives. Some manufacturers offer their customers a stationary blender complete with several additional bowls of different sizes, which allows you to cook and grind each ingredient separately, without lingering on the next jug wash.
The shape of the knives themselves also affects the operation of the entire device as a whole. It is best to give preference to double knives, which have a slightly curved shape. This will allow much faster and smaller chop products.
And of course, you should pay attention to the presence and number of programs already built into the blender.. The more, the better. Yes, and as they say reviews, devices with ready-made programs work much longer and break less
As experts suggest, it is best to give preference to models with a heavy body and bottom. This will avoid vibrations and drops of the device during work with a large number of products and at high speed.
Based on these characteristics, you can get the perfect kitchen assistant for yourself and your whole family.
Top models rating
Today, many brands offer their customers a variety of stationary blender options. In order not to get entangled in this abundance and to buy a truly high-quality product, we have compiled for you a rating of the top 10 models that received the highest ratings and positive reviews from buyers.
Blender Bosh SilentMixx gets the highest marks from consumers. Despite the relatively high cost, it is in great demand. It has high power, copes with the grinding of meat, ice, and has a special additional nozzle for making smoothies. Customers note a very low noise level at high power, quick and thorough grinding of any products, as well as removable knives, which, if necessary, can be easily removed and washed.
Philips HR2195 / 00, Also deservedly marked by buyers. The jug can be washed in a dishwasher, and it is equipped with six blades at once, which allows it to be used for rapid grinding of even the hardest products. Buyers note low cost, functionality and rather low noise level at high power.
Blender KitchenAid Artisan 5KSB5553EWH. Equipped with a touch control panel and six built-in modes of operation. The presence of seven speeds, allow you to grind products quickly to the desired state. The high price quickly pays off with excellent performance. Buyers note its stability, functionality, low noise level, as well as the possibility of grinding hot food. What makes it truly indispensable when cooking soups - mashed potatoes.
Polaris PTB 0204G awarded by buyers not only for high power and low cost. Its owners also note removable knives that are easy to clean, and also that the bowl has a special opening in the lid that allows you to add products inside, without stopping work. It has two speeds of work, carefully and uniformly crushes products, washes quickly and easily. Of the minuses, some consumers have identified quite noticeable noise during operation.
VITEK VT-3416 BK is ideal for grinding both hard and soft products. During operation, does not vibrate and does not slip. However, according to buyers, it is impossible to make milkshakes in it, due to the low speed of the knives. Grinding of solid products is also not quite evenly. But this is partially offset by low noise and low price.
POLARIS PTB 0207 characterized by low power 500W, low weight and two speeds of work. Buyers note a very high noise during operation, as well as uneven grinding of products at the maximum tab. In general, when used for making mashed potatoes, soups and cocktails is an indispensable tool.
OURSSON BL0642G / GA It has not only seven speeds of work, but also turbo mode. Its owners note the absence of vibration, a relatively low level of noise; only heavy weight can be attributed to the minuses. But he copes with the grinding of both soft fruits and vegetables, and ice.
Blender GORENJE B600BG It has three speeds of work, as an additional set there is a spice mill, there is also a special locking function that does not allow the device to start work until a protective cover is put on the bowl. But according to customer reviews, it has much more significant drawbacks: strong noise and vibration, not suitable for grinding solid products, quickly overheats.
VES CI 9201. This device, judging by the reviews of customers, is only a waste of time and money. It is very noisy and constantly vibrates. When used longer than 10 minutes overheats. Products, even soft shreds extremely unevenly, the protective cover does not fit properly on the bowl, it must be held. Such a stationary blender is not worth buying.
Blender CLATRONIC UM 3284 Estate quite well chops products and copes with the preparation of mashed potatoes and cocktails. But, in the opinion of buyers, the plastic case, as well as the cup, is short-lived. The downside is that with low power during operation, it produces too much noise.
We hope that our review of the most popular models of stationary blenders will help you make the right choice.
9 photos
Useful recommendations
If you purchase a stationary blender with replacement interchangeable bowls and knives, it is best to immediately label them and use each for a particular product or dish. This will prolong the life of these components.
Even if the instruction states that the device can be used to crush ice, it is best to test it first on some less solid product. Otherwise, you risk quickly blunt the knives and take the blender out of work.
If you have purchased a mill with a blender, try to use it only to grind products of medium hardness, and do not forget to wash and dry it thoroughly after each use.
In conclusion, I would like to say once again that the stationary blender in the modern rhythm of life is an essential helper. He will in the shortest possible time allow to prepare baby food for the child, soup, grind vegetables and fruits for a smoothie, whip up a cocktail and much more. But most importantly, acquiring a modern model with already installed programs, you do not have to constantly monitor his work, which will facilitate the already hard work in the kitchen.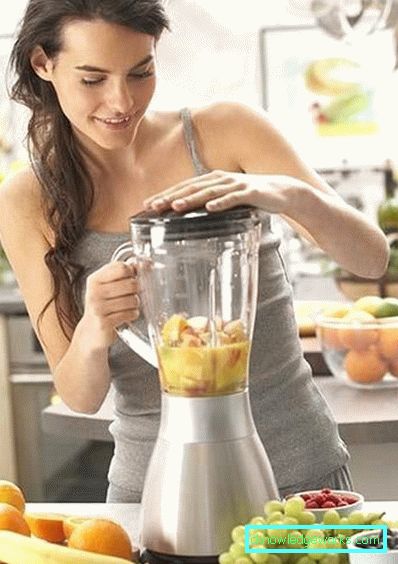 When purchasing this kitchen unit, remember that the savings here are inappropriate and it is better to spend money once and buy a really high-quality and durable assistant, rather than regularly visit the workshop for repairing equipment.
Cooking delicious milkshake in a blender kitchen machine Bosch MUM5, see the video: