Nivona coffee machines
Saturation of taste in each cup
Advantages and disadvantages
Tips for choosing
Service
Typical breakdowns
Reviews
On the market there is a huge number of different devices for brewing coffee beans. Sometimes it is difficult to choose one of them and suitable accessories due to various factors. An excellent choice for people who want to find a quality machine at a low price is a coffee machine. Nivona.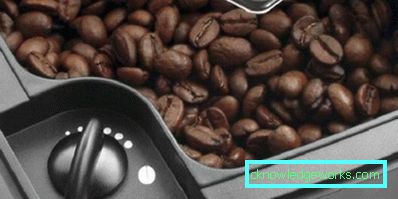 Saturation of taste in each cup
As with any brand, Nivona coffee machine includes a line of many varieties of devices. The most popular today are the models Nivona 605, Nivona 757 and Nivona 855. Do not forget also about the model "CafeRomatica", which quickly gained popularity in the market. It is worth considering the device in more detail:
Nivona 605 - this model is appreciated due to the presence of a built-in coffee grinder. The strength of the drink can be adjusted directly during cooking - using the machine interface. You can adjust the amount of water for one serving. It is not necessary to carry out an independent cleaning of the coffee machine from scale, this is done automatically.
The machine is equipped with a cappuccinator, which allows you to quickly and tasty make a latte or cappuccino right in your kitchen. There is also a function of heating the cups.
This model is multifunctional and very convenient to use.
Nivona 757 - in this model there are as many as five levels of drink strength. Like the previous model, it is equipped with a built-in coffee grinder. There is a function of heating the cups, as well as a hot water supply system for tea. The main feature is the availability of energy-saving mode, which allows to save electricity to some extent. The advantage of this model is full automation and cooking speed.. You do not have to spend a lot of time waiting for a hot drink, because the Nivona coffee machine prepares coffee in just one minute. At the same time, quality, aroma and taste remain at an excellent level. To control the coffee machine does not require certain knowledge, and the machine interface is extremely convenient and understandable even to the most ordinary user.
A great option for home and office. Among the disadvantages is the absence of an indicator that warns of the emptiness of the coffee tank. The filter of this car is not cheap, but the need to change it does not arise very often.
Nivona 855 - A newer model, with several additions and improvements. Fully automatic coffee maker. With just one button, you can quickly and tasty make any coffee of your desired strength. Among the additions it can be noted that the car is almost silent - compared to previous models. There is a self-cleaning function from scale - with the help of a tablet. She has a definite name - decalcification.
Nivona "CafeRomatica"- one of the advantages of this coffee machine is that it has a rather large water tank (compared to other models). There is a function to disable and enable flushing channels. When disabled, it is possible to save the amount of water consumed. However, it is better to enable this feature - so that the ducts do not clog too quickly. Ease of use can be considered a good advantage of this model. It does not have a memory, touch screen - which you may not use. True, the standard set of functions is present here in full, which is more than enough.
The advantage of this model can be called a simple and convenient control. The buttons are not very many, and the strength of the coffee and its supply can be adjusted directly during cooking - using a special lever.
Advantages and disadvantages
In fact, Switzerland is a manufacturer of parts from which assemble the Nivona coffee machine. This can be attributed to pluses, because everyone knows the fact that the Swiss industry has always been at a high level of production quality.
Among the main advantages that can be noted in this line of models is a rich assortment. This aspect makes it possible to choose a coffee machine for specific customer requests, which is extremely convenient.
So, the Swiss technique, for this reason, there is no reason to doubt its serviceability. A purchased coffee maker will serve you for a long time.
A wide range of different functions - from heating the cups, ending with the presence of a cappuccinator and automatic descaling.
Wide availability in the market. Availability of both expensive, elite models, and more simple, inexpensive - for home use.
There are certain disadvantages:
Basically, all models of Nivona coffee machines are large-sized., that in the presence of a small room delivers some inconvenience.
Filter replacement will cost you a fortune, and the need to change depends on the frequency of operation of the machine.
Cappuccino makers, have high cost.
Tips for choosing
When buying a coffee machine, it is important to consider several factors. This, for example, the presence of mechanical or automatic control. Of course, the automatic coffee machine is much more convenient and practical. Everything in it is solved with the help of several buttons, however such models are more expensive.
There are devices with fixed brewing mechanism. They are pretty good, but they bring some inconvenience when cleaning, so it is better to take devices with a removable mechanism.
Try to look after your coffee maker with a built-in coffee grinder. It is very convenient as it saves space and time.
If you are a fan of latte or cappuccino, then look after yourself with a coffee maker with a built-in cappuccino.
Service
As with any technique, the Nivona coffee machine also needs careful care. - if you want the machine to serve as long as possible. Typically, the maintenance of such machines is not too expensive, but includes several nuances that must be known and taken into account.
One of the reasons for the failure of the device is the formation of scale. This happens because of the hardness of running water. To prevent this process, you must buy special pills to clean the teapot from coffee oils. A distinctive feature of the Nivona is self-cleaning. You just need to throw a tablet into the brewing device, and the device will clear itself. Suitable for all models.
It is necessary to change the filter of the coffee maker from time to time. A filter change ensures that the taste of the coffee stays the same, and the machine is protected from lime. The advantage is that the filter fits the entire Nivona model series. This filter is enough for two months or 50 liters of water.
Typical breakdowns
In espresso coffee makers, frequent breakdown is the flow of water due to the failure of the sealing ring.
Tubing is clogged, causing coffee to flow out of the nozzles. To solve this problem, it is necessary to carry out their cleaning. Most often this occurs because the user forgets to decalcify the device.
If the coffee machine stopped making a drink, the most likely cause is a failure of the electronic system. If you do not understand the electrical circuits, it is better to seek the help of professionals.
If certain buttons do not work, perhaps the reason lies in their contamination - or the microcircuit is out of order, the contacts are clogged.
If the machine does not turn on, then the problem is almost certainly related to food. This problem is not recommended to solve independently.
If your car is under warranty, then you should contact only a special service center to eliminate any malfunction, otherwise the warranty period is canceled.
Reviews
Usually buyers leave positive feedback on Nivona coffee machines. Many of them claim to be very pleased with the acquisition. Such devices are very easy to use. In any case, the Swiss manufacturer never fails its customers. The quality at the height, and the taste and aroma of the brewed coffee at the same high level. The range of more budget and elite models is huge, which makes it possible to purchase high-quality coffee maker at a low price.
Learn how to make espresso, cappuccino and latte with a Nivona 830 coffee machine.