Mixer redmond
About brand
Redmond rhm-m2103
Redmond rhm-2101
Valuable tips
Reviews
Few people know that the mixer directly affects the quality of homemade cakes, cakes and cocktails. Any real mistress certifies this statement. Therefore, the main thing for creating delicious pastries is to get a mixer with good performance. Excellent helpers in choosing will be models of the international brand Redmond.
About brand
Mixers of this company are doing on American technology. In this case, only materials that meet all the requirements of Russian certificates and European ones are used. All devices have a warranty.
Hand mixers are easy to use, but multi-functional. For example, some nozzles can prepare a biscuit so thoroughly that it rises above normal. And others - beat any cream, turning it into a particularly airy and tender. In short, the device is able to whip the product to any consistency. However, first things first.
Redmond rhm-m2103
The super power device consumes 500 watts. While most of his other colleagues range from 100 to 400 watts. And the power depends on the speed and quality of mixing the ingredients. The RHM-M2103 has three modes and 10 speeds. Also present is the "Turbo" mode, beating it up quickly. Two types of nozzles - beaters for beating and dough hooks. You can change them by simply pressing a button, after which they will "jump out" of the mixer.
This model is compact in size. And in the palm sits "like a cast" - it is comfortable to hold and does not slip. And the weight is light - only 1.18 kg. Therefore, the hands do not get tired of holding it.
The device motor ventilation occurs according to new technologies, which means that it will last a long time. Made of plastic and stainless steel. The cable is 0.8 meters long. Now online stores offer two colors - silver and black. The cost ranges from 2 thousand rubles.
Redmond rhm-2101
This manual kitchen appliance will also be a joy to any cook. The model has 5 speeds and "Turbo" mode. The maximum power reaches 870 watts. Therefore, he easily kneads dough of any density. He will cook anything - a cocktail of milk, ice cream or fruit. The dough, mashed potatoes or vegetables turns into a homogeneous mass, without lumps. For a few moments whipping air cream or mousse.
7 photos
Another plus is a minimum of noise during operation. In this case, the motor is ventilated so that the device is reliably protected from overheating. Therefore, its service life is high. Cord - one meter. On sale this model is black. Price - from 2 to 3 thousand rubles.
Valuable tips
To avoid splashing the product while mixing at high power, you need to use deep dishes.
The extension cable must be designed for high power mixer.
When washing it is impossible to substitute the device under a stream of water, it can break the device. To clean the surface of the case, it is worth using a soft, damp cloth.
Mixed liquid products should not be boiling.
Whipped cream and cocktails are simply amazing if you add cream or honey to them.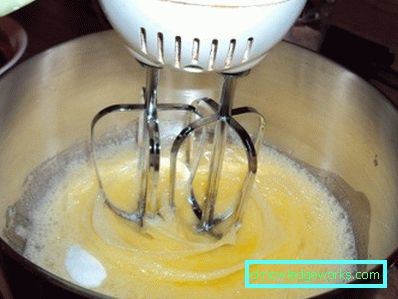 7 photos
Reviews
From calm content to emotional delight, the lines where home cooks share their impressions of using the Redmond mixer are full. The reason for each is. Some like increased power, others like lower noise. Many are pleased with the convenience of removing nozzles. But all users agree in one opinion: everything shines excellently, from liquid cocktails to thick dough. An important and affordable price.
Women are in a hurry to share recipes of dishes, in the preparation of which this miracle mixer helped them. Thanks to the incredibly high-quality mixing of ingredients, pancakes, cream, soufflé and the most varied pastries played in a new way.
In the column "disadvantages" often put a dash, commenting that there are no minuses. Apparently, this is why today the Redmond Mixer occupies the leading sales lines.
Read more about the Redmond RHM-M2103 mixer - on the video.