Large capacity juicer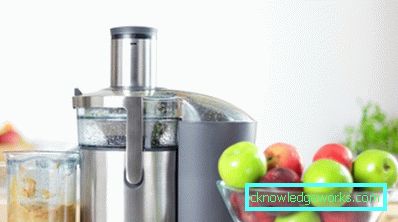 With the onset of the summer season, when there is an abundance of fruits and vegetables on the table, experienced and novice housewives tend not only to please their loved ones with fortified drinks, but also to prepare them for the winter.
And it is not surprising, because homemade juice is very different from what is sold in the store. It has a rich taste and aroma, is made from natural ingredients, does not contain fragrances, dyes and preservatives.
Jars with tomato and vegetable (you can, for example, squeeze juice from tomatoes, carrots, bell peppers and beets), apple and fruit juices not only delight the eye, but also saturate the body with beneficial vitamins and trace elements.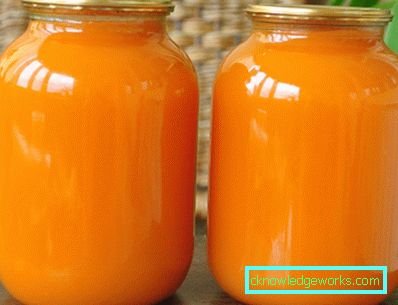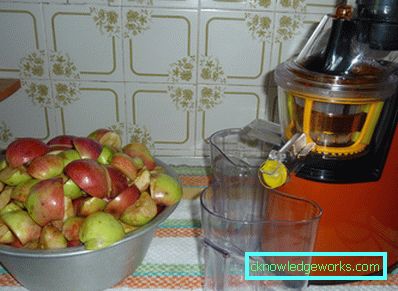 The juicer of big productivity will help to cope with large volumes of products. Its main goal is to process at home a huge amount of fruits and vegetables (the bill goes to tens of kilograms at a time) in a short period of time.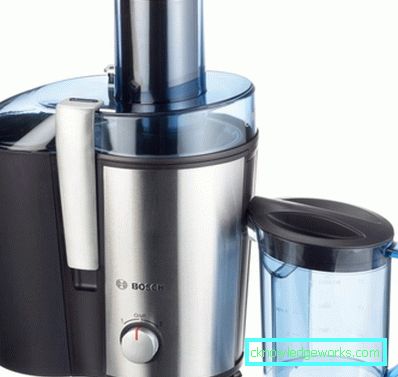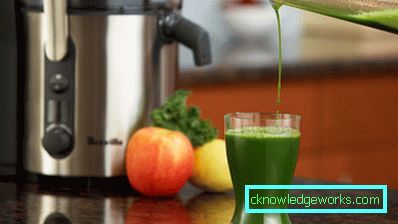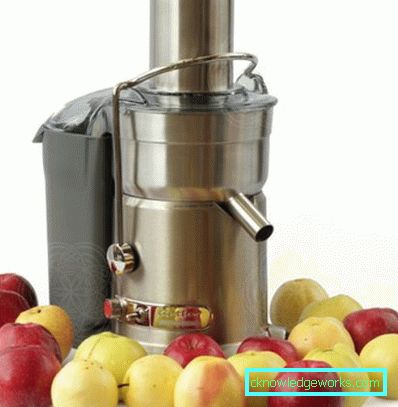 7 photos
Kinds
There are several options for powerful home appliances that are used to produce juice in large volumes.
Depending on the type of forces applied to the device, they are divided into:
Hand held - to get a vitamin drink, you need to put a lot of effort. Therefore, the production of juice in large volumes using this device is limited by the physical capabilities of its owner. But these juicers have a fairly low cost and are easy to use.
Electric - A huge number of fruits are processed with ease with minimal physical impact. But compared with the first option, they are somewhat more expensive.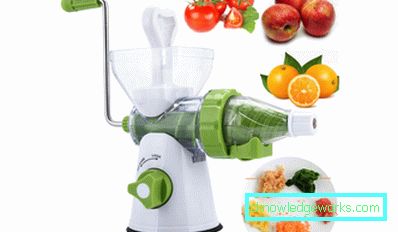 And also there are three types of kitchen appliances:
Centrifugal - fruits are ground on a rotating grater, the resulting pulp is converted into juice, as it is pressed against the walls of the sieve with increased force. Such a device is perfect for getting a drink from hard fruits and vegetables.
The main advantages of such models:
quickly cope with the goal;
relatively inexpensive compared to other types;
differ in the increased productivity.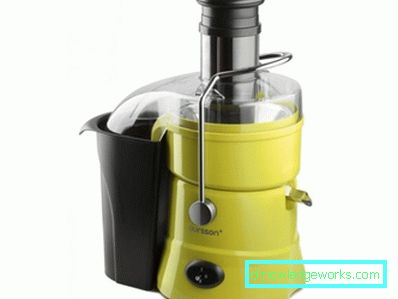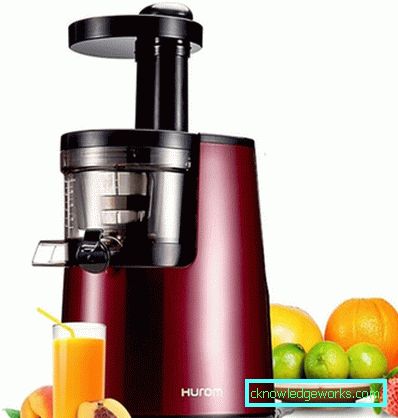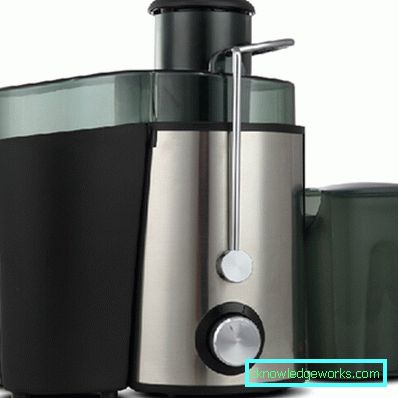 The main disadvantage is in the process of juice production, it is oxidized and its some useful properties are lost. But if we talk about large blanks, then such a drink in any case must undergo heat treatment in order to be stored for a long time.
Screw - the process of work resembles the activities of the meat grinder: the fruits are placed in the opening of the device, after which they enter the special compartment with the shaft (the so-called auger). This shaft allows you to chop almost any fruit and vegetables with both a hard and soft structure. Crushing, the pulp passes through a fine net, resulting in a juice with pulp that has a rich taste and aroma.
Distinctive features of this device:
the most productive model - produces up to 90% of juice from fruits;
consumes some electricity;
retains all the beneficial properties in the drink;
quite silent during operation.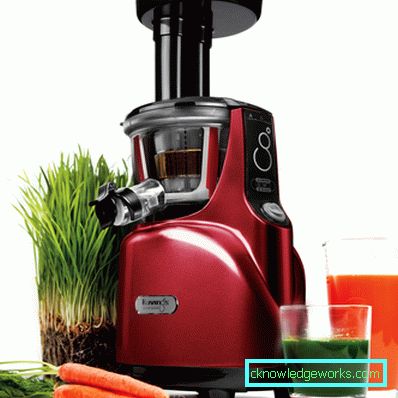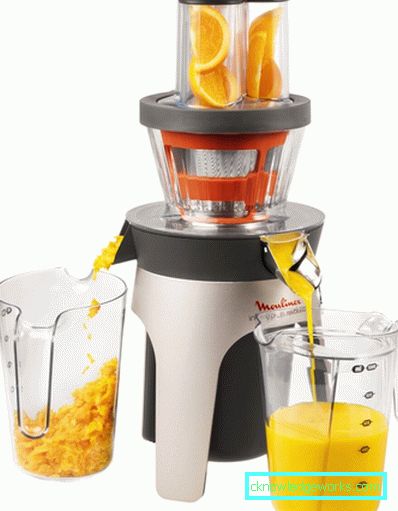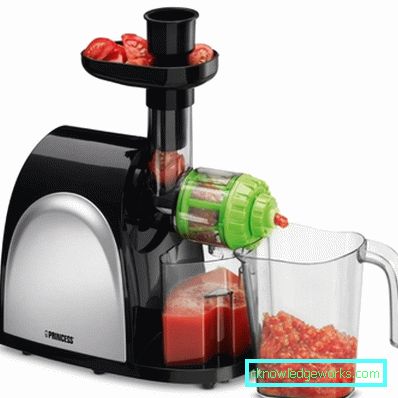 The disadvantages of this model include the high price and the narrow space for laying products.
Press - belongs more to the manual devices. First of all, the fruits are ground, and then the juice is squeezed out of them using a special press.
The advantages of such a household appliance include:
high performance;
quite a large amount of fluid;
in the process of making the drink, all the useful vitamins and trace elements are preserved;
relatively small price.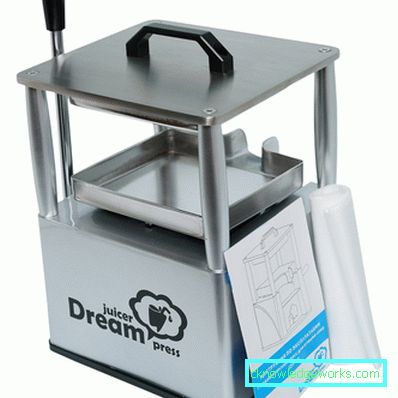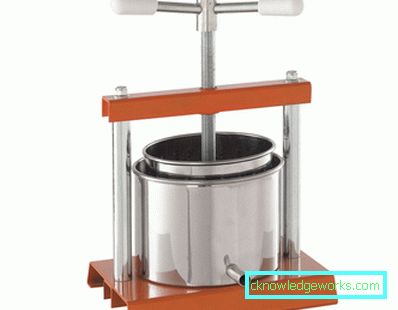 Criterias of choice
Stopping your choice on powerful juicers from a variety of manufacturers, you should pay attention to their distinctive characteristics:
Power affects the amount of juice that can be obtained in a certain period of time, that is, the stronger and more significant the device is purchased, the more drink is obtained at the same time.
The size of the hole in which fruits and vegetables are thrown. If it is small and narrow, then the products will have to be cut into small pieces before being laid into the device. You can put rather large fragments in the wide neck, for example, a whole apple or a pear. By saving time on cutting food, more fruit can be processed.
Adjusting the speed and speed of spin. High speed is not always required for fruit processing. For example, for soft fruits, such as apricots or peaches, small enough turns, while for hard vegetables, for example, carrots or beets, a high speed is required. The presence of the regulated mode will allow the use of this household appliance for a variety of situations.
The presence of rubberized legs will save a large-capacity juicer from moving during operation. That is, even working at high speeds, such a device will not budge.
The material from which the components of this household appliance are made. In order for a large-capacity juicer to last for years, its main working components must be made of high-grade steel.
The ability to dump the cake in automatic mode, which ensures uninterrupted operation of the device.
Additional equipment with foam separator, which helps to remove excess foam from the juice during its extrusion, and the device does not need to be stopped.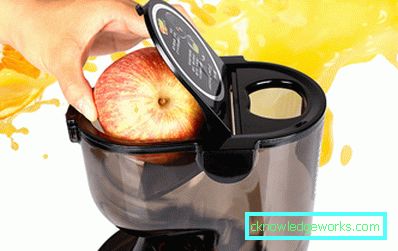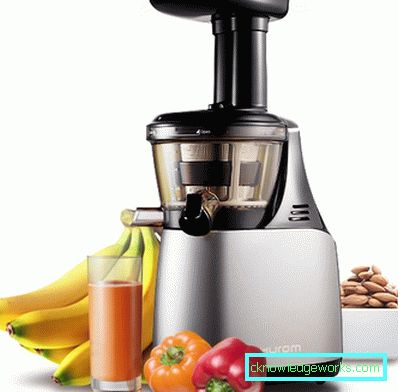 Popular models
A natural question arises, which manufacturer to give preference to: domestic or imported counterpart. It should be noted that abroad got used to drink juice in glasses, and not to harvest it in liters for the winter.
Therefore, choosing a high-performance juicer, you should give preference to domestic production. As for juice in large volumes, foreign brands produce professional devices that are very expensive and are sold in specialized stores.
Russian trademarks have combined a reasonable price and good quality products that allow you to get a large amount of drink in a short period of time.
Most popular models:
Rossoshanka;
Salute;
Neptune;
Summer Resident;
Angel.
Let's take a closer look at each model separately and consider their advantages and disadvantages.
Rossoshanka
A high-capacity juicer called Rossoshanka from a Belarusian manufacturer that can process 70 kilograms of fruit in one hour. Whole fruits are laid, which increases the speed of their processing, as time is saved on cutting. Provides an efficiency of 50%. It can continuously work for 10 minutes, after which it must be disconnected from the power supply and cleaned of oil cake, since it is not removed automatically in the automatic mode.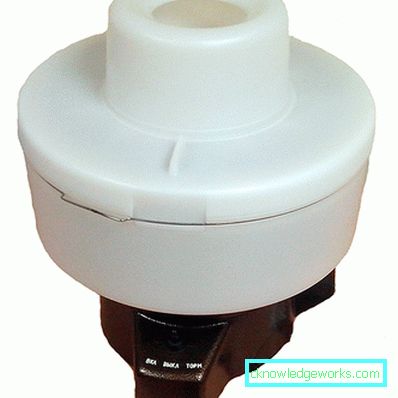 Main advantages:
increased speed;
democratic price;
high performance.
The disadvantages include:
lack of waste collection container;
strong noise and vibration during operation.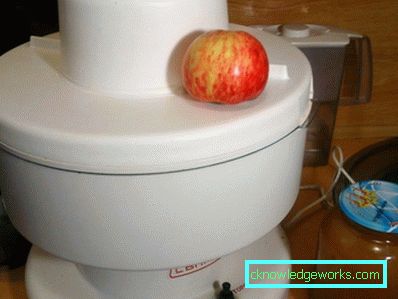 Salute
Russian developer, produces high-performance juicers called "Salute". This device has a powerful centrifuge that easily cope with hard fruits. In its configuration, this household appliance strongly resembles the Belarusian model.
Within one hour, such a device can cope with 60 - 70 kilograms of fruits and vegetables. From fruit, you can squeeze up to 50% juice. To remove waste, you must stop the operation of this household product.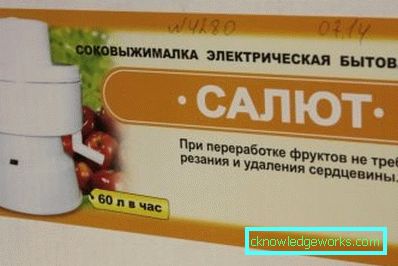 Distinctive features of the Salute juicer:
high speed;
operational reliability;
excellent quality of the goods.
The main disadvantage is a strong vibration in the process of work and the need for constant manual cleaning of the device from the cake.
Neptune
A high-capacity juicer from a domestic manufacturer called "Neptune" is distinguished by its low weight, compared to other analogues, which reaches 8 kilograms.
High production capacity allows to process up to 120 kilograms of fruit within one hour. But this device has a lower efficiency - only 35 - 40% of the finished nectar. This device includes a special compartment, which accumulates cake and waste, so that it can be cleaned very easily and simply, and the whole procedure will take very little time.
Advantages of this model:
good performance;
small weight;
there is no vibration in the process of work;
easy maintenance and cleaning.
The main disadvantage of this household appliance is a low percentage of pressed juice.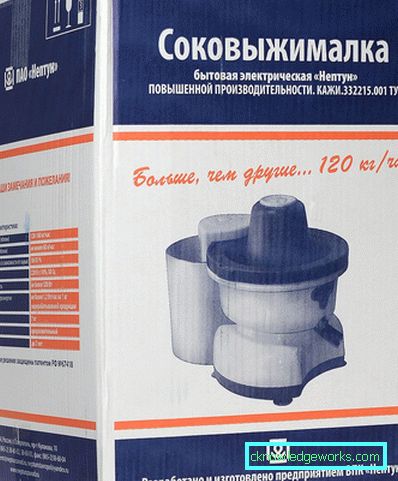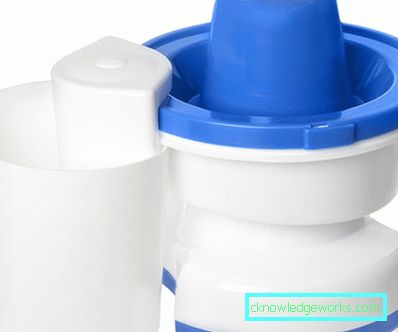 Woman resident
Quite powerful juicer with high performance. Summer Resident can continuously work for 20 minutes and makes 1 liter of drink per minute. You can squeeze the juice out of a whole apple, thanks to the large hole.
The main disadvantage is that it is difficult to wash the device after the work is finished, as the grid is embedded and cannot be removed.
Angel
The high-capacity juicer from this brand belongs to auger models. It has a special three-level spinning system, which provides the maximum amount of juice. It easily processes both soft and hard vegetables and fruits, and you can get a wonderful drink even from the berries.
Large capacity juicers have a decent service life, so the purchased model will serve you for a long time and will allow you to process a huge amount of fruits and vegetables. Domestic appliance has a high consumer characteristics and an affordable price.
Stop your choice on a powerful device with improved production qualities, and then you can enjoy the most delicious and healthy homemade drinks in winter.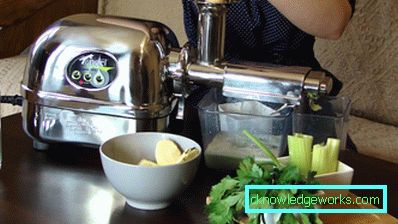 7 photos