How to make the kitchen interior in turquoise colors?
Turquoise color consists of blue and green. Like both of these colors, it can also bring a feeling of freshness and lightness to the room. Turquoise is associated immediately with a clear sky, a sea wave and a stone with the appropriate name, depending on the degree of lightness and brightness of the shade.
According to psychologists, the turquoise color has a positive effect on the human psyche, calming him, contributes to improving the mood. Since shades of blue are often associated with purity, turquoise is a good choice for the kitchen. On the numerous photos of kitchen interiors, you can see how easily this color fits in almost any style.
Harmonious combinations
Turquoise can be used as the main color for the kitchen interior: for wallpaper, floor, furniture, curtains. However, it is better to refrain from this step if the kitchen windows are facing the north, because turquoise refers to cold shades, and together with the lack of sunshine, it can make the kitchen uncomfortable.
The classic combination is a combination of light beige, white or gray wallpaper with a bright turquoise kitchen set, appliances and accessories. This duet always turns out successful and is suitable for almost any style of interior.
Tip: You can use several shades of turquoise of different lightness and saturation, or simply dilute the combination with contrasting patches: light green, orange or even red.
Turquoise will harmoniously look with any shades of warm beige-brown color, from sandy and ocher to terracotta and cinnamon. It also goes well with wood, brass and copper, gilding. Therefore, turquoise will easily fit into any interior, be it a luxurious classic or a cozy Provence.
Quite unusual at first glance looks turquoise in combination with brown tones. However, the interior in this range is very stylish and rich. You can also add beige, which will slightly ease the two visually active colors. In this case, beige is used to finish the floor and walls: wallpaper, tile or paint.
Turquoise color in the interior of the kitchen, complemented by green and yellow tones, will create a bright and delicate spring atmosphere. Such a kitchen, of course, will be energized and provide a positive mood.
You can combine turquoise with a rich red color. The image is very impressive and a little defiant, but there should not be too much red. It is not necessary to glue scarlet wallpaper in the kitchen, it is best to leave red for parts and accessories.
The interior decorated on nuances will look gently and stylishly: turquoise tones can be complemented with mint, deep blue or purple. But in any case, it is better to dilute the interior with additional colors or other textures: white will give the kitchen freshness, and white, yellow, orange, red, pink will create catchy accents. Original ideas can be gleaned from photos of finished interiors.
Photo: dark turquoise tabletop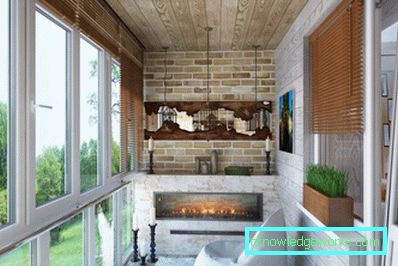 Different styles of interior
Calm turquoise is ideal for the design of the kitchen in a classic luxury style. Wallpapers in this color look noble and festive, like rooms in royal palaces. At the same time, turquoise combines well with warm golden, brass, bronze and copper colors, in which accessories and decor can be made.
A muted turquoise color will be appropriate in a country style, as it looks great in combination with wood from light to rich species, ceramics and decorative stone. Pale turquoise can also be used to finish the kitchen in retro style. And, both for furniture, and as color of wall-paper or a floor tile.
In the simple kitchen in the ultra-modern hi-tech style there is also a turquoise place. In combination with white and gray colors, as well as metallic luster, glossy facades and transparent glass, this sky-sea shade will help create a fashionable and contemporary look. Here, bright, screaming tones will do, and the real highlight will be the turquoise lighting of individual elements, for example, the work surface or the bar counter.
Photo: classic cuisine
Photo: country style
Photo: retro style
Photo: illumination of the working area in the high-tech kitchen
If turquoise wallpaper or other wall and floor decoration material seems too bold and challenging, you can use this beautiful color for kitchen textiles, curtains, decorative items or accessories. In any case, it will give the interior of the kitchen unprecedented freshness and lightness, while providing a relaxing and tonic atmosphere.