Ground Coffee Makers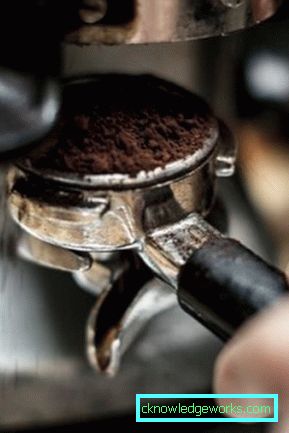 Types of coffee makers
Which one to choose?
Reviews
How nice to start your day with a cup of aromatic coffee! This smell and taste awakens instantly. Avid coffee lovers are looking to buy a coffee machine at home to make their favorite drink more accessible and tastier. Thanks to an extensive range, the question arises as to which device to choose.
Types of coffee makers
Coffee and its preparation have a long history. Initially, people prepared it manually, in a well-known Turk. Then, in 1827, the first coffee maker was invented.
Time does not stand still, now coffee makers for ground coffee can be of the following types:
That first invented representative. Consists of two compartments. In the lower part of the water is poured. Coffee is poured from the top of the filter, then it is placed on the bottom. Next, set the coffee pot.
When boiling water, it will go to the coffee pot through the filter, which will receive the finished drink. You can choose between electric - it will be plugged into the outlet, and a simple coffee maker - it will need to be put on the stove.
This method of preparation is also called filtration, so water passes through the filter with coffee and goes drop by drop into the compartment for collecting coffee.
Such machines are convenient, have a budget cost and small size. Often they have a function to maintain the temperature of the finished drink, which is very practical.
This device can not be called a coffee maker, but it should also be borne in mind.
It seems to be a kettle with a rising and falling second bottom. For making coffee, pour it into it, fill it with boiling water and press it. After 7-10 minutes the drink is ready. Incredibly fast and convenient.
The most advanced representative. The name is derived from the presence of a horn, in which ground coffee is poured and compacted. Then the horn is inserted into the hole in the coffee machine, through which hot water will be fed under pressure.
Such instances are often found with a cappuccino function. Milk can be whipped automatically by the machine or by the user manually. On the preparation of one cup machine will spend no more than a minute.
Such coffee makers are fast, have adequate value and have various useful functions.
Coffee makers can be automatic - just press the button and the drink is ready. Or semi-automatic and manual. It should be noted that the more manual coffee maker, the easier it is to control the process of making coffee.
Which one to choose?
The question of choice torments many. First of all, you should decide for what a coffee maker is needed: for classic black coffee or for making various coffee drinks.
When choosing, we evaluate:
The power of the device, if it is powered by electricity. Cooking time and pressure directly depend on this. Choose should power not less than 1 kW.
Do you need replaceable paper filters, as this is an additional financial burden.
The ability to prepare many types of coffee, including the size of the grinding.
In the market of electrical goods is offered:
Coffee maker Tescoma paloma. Geyzernaya coffee maker at an affordable price. China Manufacturer. Made of aluminum. Easy to use and maintain. When using you can not worry that the drink will run away. The advantage is the ability to use on any stove for cooking.
Coffee Mocca De Longhi. Electric steam coffee maker with a higher price. China Manufacturer. It has more powerful features. About coffee is not scary to forget, has auto power off. Easy to use and maintain, does not take up much space. Drinks prepare quickly, as quite powerful
Coffee maker G. A. A. T 104103 PEPITA. Geyserny coffee maker for preparation of drink on any cooking surfaces. Low price and functionality combined in this product. Volume on 3 cups. Material is aluminum. Inside a special coating that prevents the formation of scale and mold.
Coffee maker PHILIPS HD7447 / 00 Daily Collection. Drip type coffee machine. China Manufacturer. Not a bad purchase for a large family, as it has a capacious coffee hopper, with a volume of 1.2 liters. It has all the typical characteristics: heated drink, anti-drip system, power 1000 watts. Replaceable paper filters are required.
Coffee maker drip type Scarlett SC-038. China Manufacturer. Drip coffee machine. The cost is more than budget. For a small price, you can get a powerful 600 W machine. Volume to collect the drink 06, l. Remarkably, the filter is reusable. Very compact and silent. There is a heated drink. Cooks quickly, about 5 minutes. Unpretentious care.
Coffee maker Tefal CM 4105. The machine is functionality at an affordable price. China Manufacturer. Power 1200 watts. The volume of the finished drink is large-1.25 liters. You can choose the strength of the coffee, which is very convenient. Anti-drip system is provided.
Coffee maker rozhkovogo type Scarlett SC-037. A bright representative of the price-quality ratio. For a budget cost, you can get a really good machine. China Manufacturer. Incredibly compact, with a pressure of 4 bar. Prepares espresso and cappuccino. The set includes a horn, into which you should tamp ground coffee. It has a special manual milk frother. Literally in 10 minutes you can prepare 2 drinks. Included are containers for collecting expresso.
Coffee maker VITEK VT-1514. The advanced representative of the rozhkovy coffee maker. It has a higher cost, but it is justified. China Manufacturer. Drinks are prepared under pressure already in 15 bar and a unit capacity of 1300 watts. It is believed that the drink prepared under high pressure, more delicious. The peculiarity of the machine is that it has a special compartment for milk. Due to this, it is not necessary to whip milk into the manual one; the foamed mass automatically enters the cup of coffee.
Coffee grinder type Bork C803. One of the most expensive representatives. The company is German, but many countries of the world are involved in the production of parts and components. The first thing you notice is the design: metallic, discreet and practical. Has a capacity of 1750 watts. Drinks are prepared under pressure of 15 bar. The special features include the presence of a pressure gauge pressure gauge, as in professional coffee machines. There is an interesting feature - pre-brewing coffee. It swells and melts, making it very fragrant. Provides simple hot water, you can brew even tea. Incredibly convenient - the machine is cleaned automatically. For real gourmets, there is a manual milk frother.
As for the French press, although it can be called conditionally a coffee machine, you can choose absolutely anyone based on individual preferences.
Reviews
Product reviews - the best quality indicators. Leads on this criterion rozhkovogo type coffee maker Scarlett SC-037.
All users, of course, note its incredibly low cost for such a unit. Users mark undoubted advantages:
Metal filter that does not need to be changed;
The presence of the latch, so that the filter does not fall;
Glass measuring cups with tick marks on the cups. Glass material does not spoil the taste of the finished coffee;
Cooking for 1.5 minutes;
Separate cup for whipping milk;
All metal construction, which prolongs the time of use.
There are no minuses in the car. Score - solid five.
It should be noted another leader - geyzernaya coffee maker Tescoma Paloma. Users rate the car at 4.5 points.
Advantages:
Quick cooking;
Lack of sediment in the drink;
Low cost;
Durability;
Good volume for 3 cups of coffee.
According to reviews, the drink turns out delicious and fragrant. There is only one drawback - not everyone has enough volume of brewed coffee.
A coffee machine at home is undoubtedly a handy thing. For easier selection, it is possible to start with the price category, then start from which type of drink you like.
Demonstration of rozhkovogo coffee makers in a metal case Bork C803, see the following video.