Built-in coffee machine
Features and benefits
Kinds
How to choose?
How to embed?
Top Rated
Reviews
Strong aromatic coffee in the morning is a great tradition and a pledge of a good day. Amazing invigorating drink does not lose its popularity for many years, acquiring new forms and types. Now at home you can make not only classic coffee, but also various kinds of beverages based on it - for example, cappuccino, latte, mocha and others. In most cases, it is difficult to do without specialized kitchen equipment. A true connoisseur of taste will say that it is almost impossible to make a good drink without a coffee machine.
Features and benefits
Some time popular various options for coffee makers. Until now, they are one of the easiest and most affordable ways to automate the preparation of coffee at home. However, one glance at a similar technique and professional coffee machine is enough to understand what the huge difference is.
One of the main features of embedded coffee machines, which is also a major advantage, is a large range of functions that allows you not only to change the cooking time, temperature, strength and other parameters, but also to prepare completely different types of drinks.
Of course, many manufacturers of equipment provided mobile versions of coffee machines. Usually the ability to move the device is always presented as its positive quality. If you make a comparison with embedded types, you can find that mobility is not a very obvious advantage. The fact is that the built-in coffee machine will take up much less space in your kitchen, and its fixation and the absence of the need for movement will only save expensive equipment from the risk of damage during a fall or impact.
It is also worth noting that mobile types of machines for the preparation of beverages themselves are not very comfortable for the home.
They are not so practical, they look too cumbersome, which is especially noticeable in the case of coffee machines - when connected to the water supply, there is a confusion of hoses and wires. Obviously, in this case, the embedded types are much better.
It is necessary to highlight certain advantages of such technology over various analogues:
Harmony in combination with other elements of the interior and decor of the kitchen. Typically, the model is a practically flat vertical surface with an ergonomic touch or light panel and cup stands. It looks quite concise and simple.
Built-in coffee machine does not require a lot of space (unlike their mobile counterparts). This solution is most successful for a modern kitchen-studio or any small house.
Easy to use. Of course, there are modern models of the same unpretentious coffee makers, in which you just need to pour in the soluble powder, add water to the tank, and after use - clean the filter. However, in the end you will get a drink that is quite primitive in its taste. The ergonomics and practicality of built-in coffee machines allow you to enjoy aromatic and tasty coffee thanks to the press of a single button.
Good fixation allows to achieve absolutely silent work.
If you still need to cook large amount of strong coffee, there is no need to go back to outdated drip coffee makers. The built-in coffee machine will be able to cope with this task. Most models are equipped with a stop timer and have the option of audibly notifying that a task has been completed.
At your disposal will be many additional and convenient features. A good coffee machine can go into the so-called standby mode, due to which almost no electricity is used, but you do not have to re-turn on the equipment every time. You can constantly maintain a high temperature of water.
Forget about soluble powders. With this technique, you can easily use natural coffee beans, as a powerful coffee grinder is already built into the coffee machine.
Do not need to often fill in water into the tank, because modern models are connected directly to the water supply.
Can adjust coffee strength, cooking method, switch to cappuccino mode and much more.
It is possible to single out not only the functional spectrum, but also other pleasant trifles. Care of such equipment does not cause any difficulties. Trays from the coasters for cups are removable, you can clean them yourself with a damp cloth (or even put them in the dishwasher). Some models are also equipped with sliding shelves where you can store a set, cups, coffee beans, and more.
Kinds
The most important parameter of such machines in which they differ among themselves is the principle of operation.. Depending on it, the functionality, variety of drinks and much more. To date, there are quite a few variations of coffee machines that can be embedded in the work surface in the kitchen.
The most common carob models. The basic principle of their action is the passage of hot steam through the horn, which contains the base for the drink. The output is quite a good classic espresso. The advantages of such machines include ease of operation, reliability, an exhaustive indication of temperature and water, as well as affordability. There were also certain disadvantages:
No ability to automate the fortress drink or make something else, not espresso.
To refuel the horn ground coffee requires some skill. The powder must be compacted to the desired density.
After each use have to manually clean the horn from the ground.
A more budgetary and simple option can be considered except drip systems. They are embedded and more powerful on productivity analogue of classic coffee makers.
Capsule variants are considered more unusual. Their peculiarity lies in the fact that for the manufacture of a certain portion of the drink requires a special capsule, inside which is the base. Thanks to this technology, the variety of coffee drinks is very large, while they acquire the most intense flavor and aroma. Such machines are distinguished by their quality, simplicity, precise dosage, and the almost complete lack of need for care, since after operation the capsule with the thick is removed into a special compartment.
Among the disadvantages of capsule coffee machines can be noted:
More serious expenses, as the constant purchase of capsules is required. Most models are designed to work only with certain "brand" types of capsules, so there may be problems with finding and purchasing them.
There is no opportunity to show any creative abilities. - for example, adjust the amount of foam or strength of the drink. The machine works strictly according to a specific scheme - in accordance with the type of capsule.
The best option for you may be a combined model.. This is usually a machine with a built-in coffee grinder that can work with whole grains as well as with ground ones. The best choice is a model in which there is a millstone with a white ceramic surface - this guarantees an excellent aroma and taste, as well as the complete absence of unpleasant bitterness from burning. The only drawback is the need to self-flush the system. This is best done after each use of the machine.
Of course, the most expensive and convenient option is a fully automatic coffee machine. This is a mains-operated equipment with a cappuccinator. It has many programs that allow you to easily control the type of drink, its temperature and strength.
A machine of any model can be built into a suitable work surface in your kitchen - regardless of the working system. The only nuance is only the dimensions. Automatic models are too large, so they should be placed in niches on the walls.
If you want to combine several elements (for example, create a cooler with an integrated coffee machine), it is better to stop the choice on the carob, drip, or capsule system.
How to choose?
If you are going to buy a coffee machine for your home, you should decide on what kind of functionality you need.. This will mean the choice of a particular model - depending on its system. If you need an inexpensive and easy way to quickly prepare a classic espresso, then the best way is to buy a regular carob machine, but for a wider selection of drinks and features you will need a combined or even automated embedded machine.
Attention should be paid not only to the models and the brand, but also to other details:
Quality of drink in the case of rozhkovyh types of machines depends on the selected coffee beans, as well as the material from which the horn is made. Plastic can spoil the taste and aroma, while the metal base, on the contrary, can "seal" them and make them more concentrated.
Drip models are themselves a technique from the cheap price segment, so you should not save on such a machine. Make sure that the main parts are made of metal, while the carafe for the finished drink is best to choose from glass.
If you liked the capsule model, it is best to make sure in advance that you will always have the opportunity to purchase new suitable capsules.
When choosing a car with an integrated coffee grinder pay attention to the material from which the millstones are made. Ceramics is best suited as it does not spoil itself and does not affect the taste of the drink.
How to embed?
The installation of such equipment requires certain skills, so sometimes it is easiest to trust the experts. Your main task is to choose the right surface. If you are going to purchase a coffee machine, correctly calculate the permissible dimensions and dimensions. If a niche is chosen as the surface, then the most important role is played by the depth - the niche should have a little more than the typewriter.
Consider also the features of your chosen model. Carob, trickle and capsule options are handled manually, so make sure that there is always free and easy access to them.
Automatic and combined coffee machines, as a rule, can be connected to the water supply directly, so you should count on their location, focusing on that.
Top Rated
Such equipment must be of high quality, able to guarantee long-term and flawless operation, as repairs will require dismantling and re-embedding, which is very inconvenient. That is why when choosing should pay attention to the manufacturer. Today the following brands and models of coffee machines are in the lead:
Siemens "CT636LES1". This is a multifunctional machine that has a sufficiently high power, a built-in coffee grinder and can work with both large and fine grinding. The possibility of simultaneous brewing of two servings of different drinks, the regulation of their strength and temperature. This is a great option for a fully automated coffee machine.
Miele CM6350 Black Obsidian. Compact and multifunctional model. Equipped with its own coffee grinder, there are 5 different degrees of grinding, so you can get completely different to your liking drinks. The touch control panel allows you to adjust the temperature and strength, displays the water level.
Philips "HD8828 / 09 Series 3100". This is a more budget (but very good) option for a home coffee machine. Such a unit can brew several cups at the same time, has a built-in cappuccinator and a milk jug. Attracts with its compactness and very simple controls, which can be understood intuitively.
Popular are the various built-in coffee machines from the following manufacturers: Neff, Smeg, Samsung, Electrolux and Ariston.
Reviews
Built-in coffee machines are gaining in popularity.. They are more expensive than the usual stationary coffee machines, however, attract the attention of buyers a lot of advantages.
Those people who have already managed to try out such an acquisition, note the speed of preparation of your favorite drink, silent operation, the possibility of full automation, as well as significant savings in working space in the kitchen.
This technique stands out very attractive design. It is laconic, has ergonomics, fits into any modern interior and has a lot of colors.
With this coffee machine preparing a cup of aromatic drink is carried out with the push of a button. Most models have a very simple and intuitive interface. They are connected to the water supply, which eliminates the need to constantly replenish the tank. If you are a real coffee lover, then such a machine will become your indispensable assistant in the kitchen.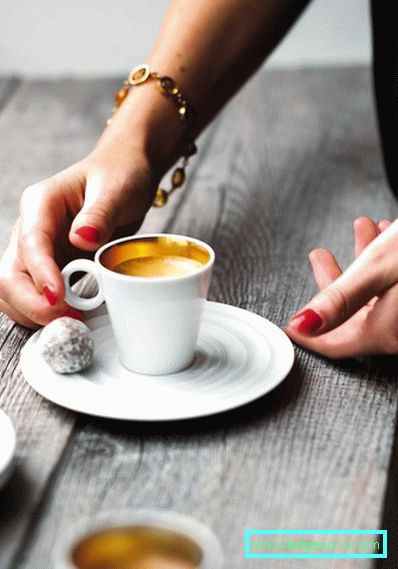 Discover all the features of the built-in coffee machine Miele Generation 6000. This is the following video.