The best citrus juicers from famous brands
Bork
Philips
Moulinex
Bosch
Redmond
Braun
Zinger
Vema
Tefal
Juicer - is an indispensable thing in the house, where they strive for a healthy full life, because it begins with proper nutrition and vitamins. Only fresh, natural juices will be able to saturate a person with health and vigor, and for their production, of course, you need a quality juicer.
7 photos
In order not to be trapped when choosing this household product for citruses, you should read the customer reviews, because their experience will save from the purchase of low-quality goods.
9 photos
Brands
Bork
The only disadvantage of Bork juicers is that buyers call it a high cost. According to the absolute majority of customers of this brand, it is quite justified.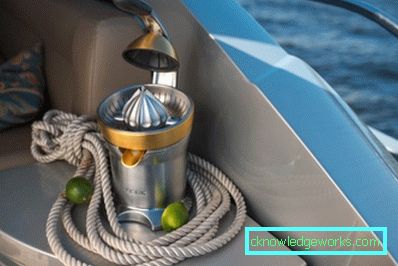 Bork Citrus juicers have the following advantages:
The cone is suitable for any kind of citrus;
Excellent quality of the body and knives;
Long warranty period;
Original modern design.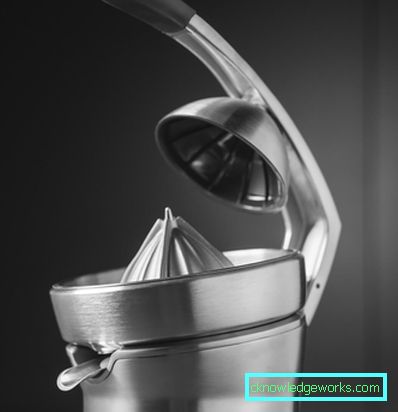 Philips
The Philips trademark has a very good reputation in the home appliance market. Not surprisingly, most buyers trust this manufacturer and make their choice in favor of the goods of this brand. Philips juicers have a lot of positive feedback from customers. For example, consumers note the convenience of design and quality of materials. Very often, in reviews, the mechanism for adjusting the amount of pulp in the juice and the carefully thought out spin mechanism are highly appreciated.
Moulinex
According to buyers, Moulinex juicers are distinguished by a very concise and attractive appearance. Its compact size is highly valued, due to which it does not take up much space in the kitchen. In addition, reviews often mention the convenience of a cord storage compartment. The deep and convenient bowl allows to pour juice in a glass not having spilled and drops.
Bosch
Bosch brand products are trusted by most Russian consumers. However, among the mass of positive reviews regularly meets several negative points:
The slow operation of the mechanism of some models;
The lack of choice of modes to regulate the amount of pulp in the juice.
Among the positive reviews, unanimous approval is a clear and simple design of the mechanism, easy in everyday use.
Redmond
Fans of the Redmond brand appreciate the juicers from this brand. Among consumer reviews, the most common positive evaluation of ease of use. Consumers say that Redmond juicers choose and process all the citrus pulp very high quality, regardless of their maturity or size. Such a device is perfect for permanent home use, because it is as safe as possible.
Braun
Braun Juicers are highly durable and wear resistant. Very often there are reviews of the owners of juicers from Braun with the experience of five to ten years or more. Many note the high power of these products, as well as their efficiency: a very small consumption of electricity.
Zinger
Zinger juicers are a choice of young, active and athletic people who focus on fast, affordable, light, healthy food. Buyers of this product note a special convenience in that orange juice can be made in almost any situation and drink it directly from the cup. The shape of such juicers is very convenient for transportation, and high-quality materials allow it to be very durable and wear-resistant with a small weight.
Vema
Due to its high power and affordable price, Vema juicers are in high demand not only among housewives, but also among owners of small bars and cafes. They note the high quality of the grinding mechanism and their hulls. Materials are not susceptible to corrosion by constant contact with acid and juice staining. Due to the high power of the mechanism, the process of juicing takes a few seconds and does not require much effort, and the pulp in the finished product is well processed and does not create unpleasant sensations in the process of drinking juice.
Tefal
Clients of the Tefal brand highly appreciate the ease of use of the juice extractors of this brand: they are very easy to wash, they are quite convenient to assemble and disassemble, and quickly and efficiently grind citrus pulp into juice. In addition, the compact, convenient and attractive design of products of this brand is highly appreciated. Tefal juicers are easy to use and to store.
Santos
Santos produces appliances for large, professional kitchens, so the reviews are usually left by the chefs or the owners of large restaurants. Among the mass of positive moments, they point out a comfortable, functional design of products, thanks to which one can produce a large amount of juice without much human effort. The only drawback of this product is its high cost.
Vitek
Juicers from Vitek are easy to use: they are quite easy to assemble and disassemble, as well as very convenient in consumer services. Due to the high power of the mechanism, the juice is easily and quickly squeezed out of the fruit. However, buyers note one characteristic flaw for this brand: after processing citrus fruits, quite a lot of juicy oilcake remains, which can be a source of a noticeable amount of juice and pulp. This unpleasant factor makes Vitek juicers not economical enough.
Fimar
Another manufacturer of professional kitchen appliances for catering, Fimar produces large, heavy-duty apparatuses for bars. Professional bartenders who regularly use this brand's juicers in their work, note its special, unique design and ease of use. With such a device you can quickly and simply squeeze a large amount of fresh juice.
Maxwell
Buyers of Maxwell brand juicers are pleased with its low cost, excellent quality and simple design. Most often, customer feedback notes the compactness of these products and is easy to use. It is especially good at home exploitation, and, thanks to the high level of safety of all its elements, it can be used not only by adults, but also by children of a conscious age.
Kenwood
Kenwood Juicers are made from high-quality plastic, which makes them very light and durable, as well as convenient to use. In customer reviews, you can find a description of several minor flaws:
The depth of the cone for squeezing the juice is insufficient for large citrus fruits such as grapefruit;
Sometimes, in the process of juicing, the cone can jump off the fastener and rotate around its axis, so you need to be careful.
Gastrorag
Juicers from the brand Gastrorag different laconic and very modern design. In reviews, quite often there are positive assessments of the clamping mechanism of juicers of this company: it is made in such a way that when making a large amount of juice the hand does not get tired at all. In addition, the profitability of products of this brand is highly appreciated: they consume very little electricity and process all the pulp from citrus fruits in a very high quality.