Belarusian juicers
Features
More about some models
BelOMO SVShPP-302
Zhuravinka
About quality
Where can one buy
What are the advantages
What to compare
Reviews
About the cost
When choosing an electric device, we usually first of all try to choose the one that is most popular and has already managed to establish itself well. Juice extractors are also quite popular electrical appliances, and they are needed not only at enterprises where they produce juice, but also at home. Companies in many countries of the world are engaged in the production of juicers, continuously improving their products and making them more and more perfect. Do not become an exception and Belarusian manufacturers.
It is no exaggeration to say that many families nowadays no longer represent their life without a juicer. After all, more and more people are striving to switch to a healthy diet, change their lifestyle and include vitamin-containing products in their diet.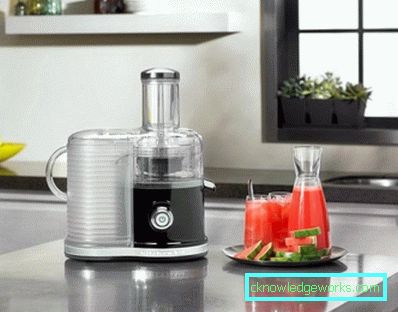 Features
Juice extractors made in Belarus are in the range of products from fairly well-known brands, and today they are in quite a decent place, having considerable success and popularity among their customers. For some, it will be quite sufficient to squeeze out just a couple of liters of juice, while others purchase this electric device in order to process the fruits in large quantities.
In any of these options, you can purchase a high-quality model of a Belarusian-made juice extractor.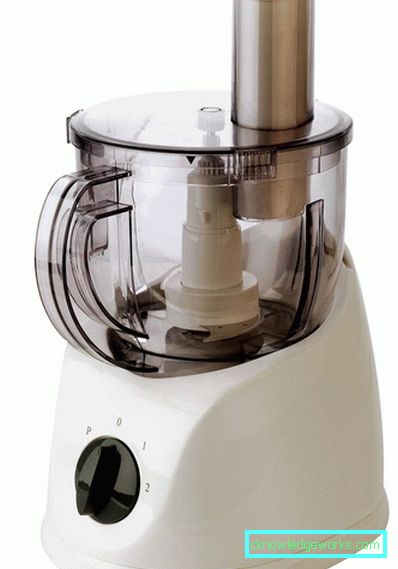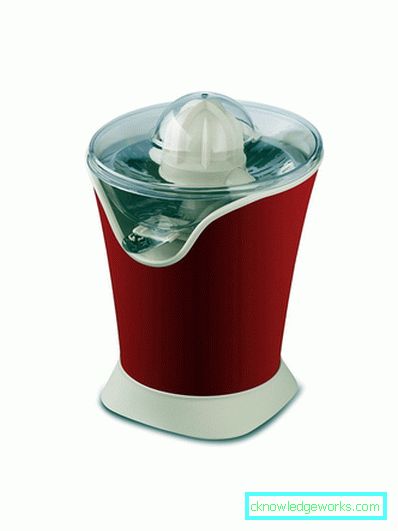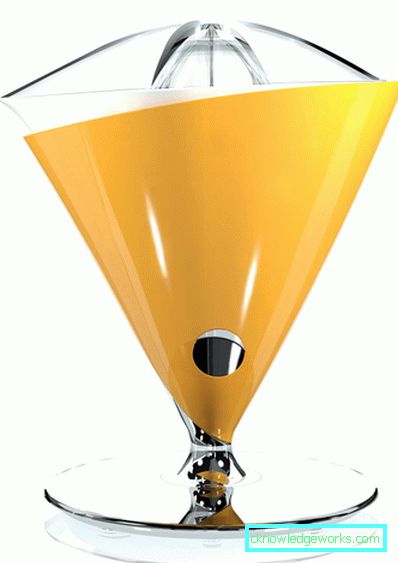 More about some models
BelOMO SVShPP-302
This juice extractor is produced by the well-known Belarusian manufacturer "BelOMO" and is intended to get the juice from the fruit, as well as shred them and chop them. To get tens of liters of juice - whether fruit, vegetable, time, it will take very little, even if the fruit or vegetables are very hard. Such an appliance is a place, of course, in a spacious garden, but in no way a close kitchen. This juicer works from a normal voltage of 220 V and is capable of processing raw materials weighing 50 kg within one hour.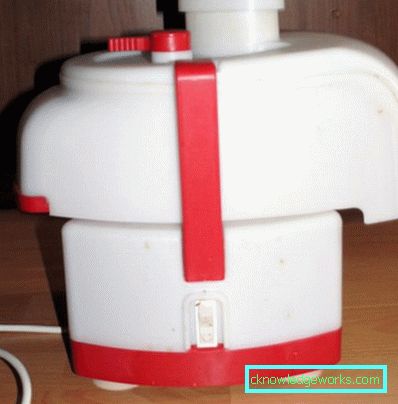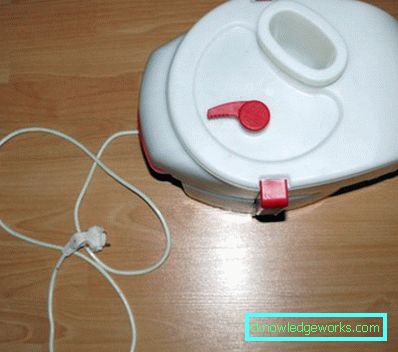 The operation of this device is designed for many years. This device is of the centrifugal type, which causes its high speed during the spin cycle.
There is nothing complicated in the SHSPP-302 device, so it is quite easy to operate and maintain it. On this electrical device, you can and squeeze the juice, and shred or cut any fruit.
On this Belarusian device, it is quite possible to cope with the chopping of a 2.5 kg head of cabbage within one minute. Consumers appreciated the ability to forcibly dump the cake in this device. Far from every juicer boasts such a function, but this universal model is a great helper not only for an amateur gardener, but also for a farmer, where products are harvested in very large volumes.
Zhuravinka
This model is designed specifically for its operation in the walls of its kitchen, when it's not about large blanks, but just from time to time to your household, and you also want to drink this or that vitamin product.
This meat grinder can process different types of fruits, including tomatoes, but for too long a period of work, this device is not designed.
The listed models, as well as other juicers from Belarus, are being improved day by day. Manufacturers always take into account all the reviews about their models, and taking into account them make certain adjustments. As a result, models are sold out even faster and become even more popular.
About quality
In their work, manufacturers use materials that have passed all sanitary standards and comply with all the rules of hygiene. Those parts of the devices that are in direct contact with the fruit are necessarily high-quality stainless steel.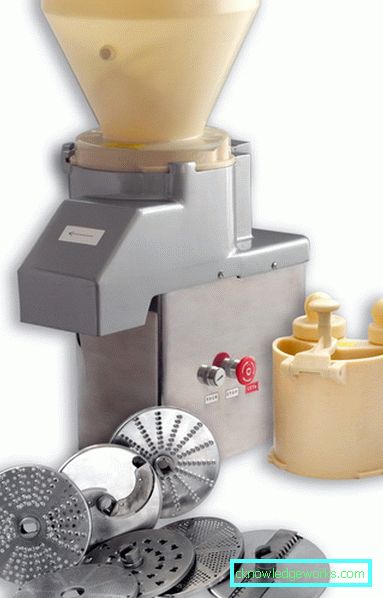 Belarusian-made juicers, like many other modern models, have different spin speeds depending on a particular type of processed raw material.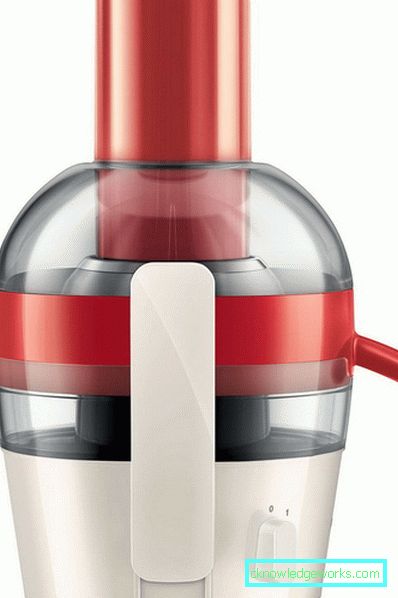 If you decide to purchase a Belarusian-made juicer in Russia, then it is not necessary to go around all domestic stores. Indeed, not in each of them may be available juicers from Belarus.
Where can one buy
It is much easier to do this by spending a few minutes in the online store. This method of acquiring juicers has long been the most positive reviews of customers who have recognized it as one of the most reliable and profitable. Its reliability in quality and safety of goods that are sent directly from the manufacturer. And the benefit is obvious - after all, you do not receive the goods through intermediaries, and therefore at the best price.
Choosing the Belarusian juicer through the online store, you can also view a huge list of other devices and items that are so necessary for the household.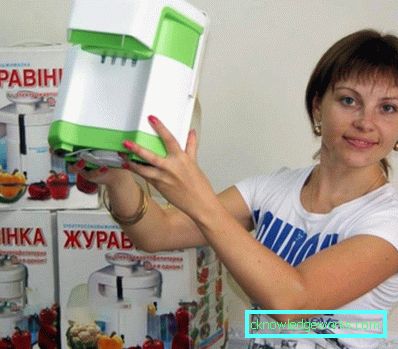 What are the advantages
Most Belarusian juicers that are most popular are 1- or 2-liter in volume. As a rule, they are equipped with the ability to install different speeds, as well as the ability to use a foam separator. The latter is needed to adjust the resulting juice in thickness and transparency.
Acquisition of the Zhuravinka juice extractor from Belarusian manufacturers will mean for you an excellent purchase with "unkillable" Soviet quality for a small price. In addition, there is a shredder, with which you can process vegetables.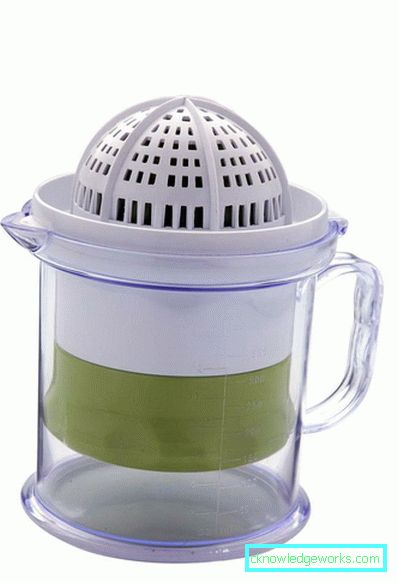 What to compare
Belarusian "Zhuravinka" can be compared with the domestic analogue "Axion SC 32.02 Dzhus". The juice extractors of the Axion company are recognized as one of the best - these are the leaders in quality in Russia.
This electric centrifugal device allows you to get juice from fruits and vegetables, as well as cut them. In your kitchen, this juicer will become an indispensable assistant, saving you time and effort - very quickly you will be able to get both freshly squeezed fruit juice and beautiful cutting.
The engine of the device is protected from such troubles as accidental switching on and overloading. Juicer compact and has a nice design.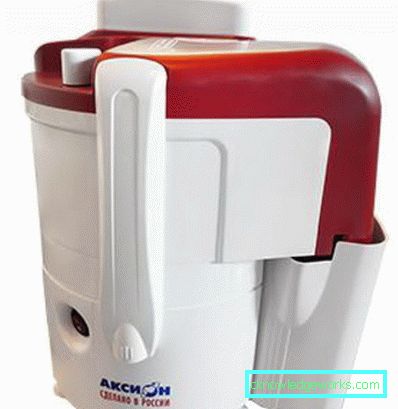 Reviews
The performance of these devices has received the highest user rating. Basically, such qualities are noted:
fast spin;
ability for universal processing - berries, fruits, hard vegetables;
does not require a break in work, can not be turned off for a long time;
waste is almost dry;
many flattering words are said about the lifespan of Belarusian juicers. Devices can work for 15 years and never break.
Regarding the noise, the opinions of users are divided - it all depends on the type of model, but almost all buyers are sure that any of them is easy to use and productive.
Many consider the drawback to be some inaccuracies in the design of the device body itself, but a slight imperfection is a trifle compared to an acceptable price and high quality spin.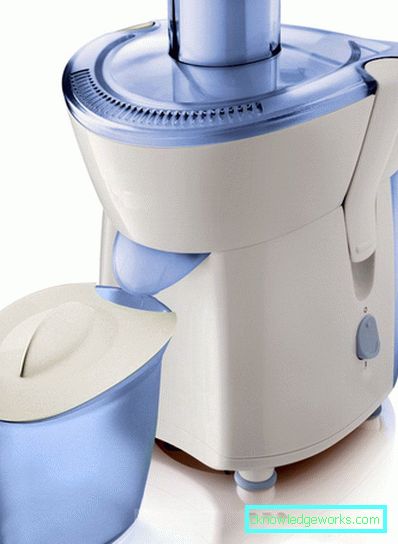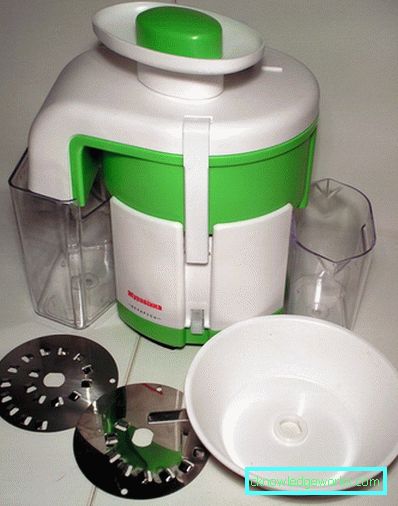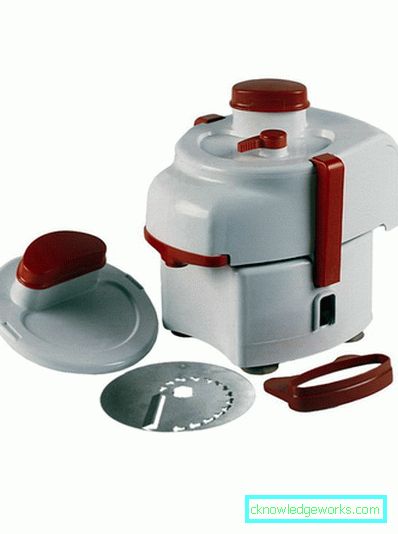 About the cost
Belarusian juicers on average can be purchased for 2000 rubles. If this technique has expanded functionality, and there is, for example, a shred function, it will cost a bit more expensive - about 2,300 rubles.
At least the model can cost 1800 rubles. (small power - 120 W), and you will give a maximum for the Belarusian product 2650 rubles, but these are all prices in online stores.
The main thing that can be said about the Belarusian juicers is their high quality and productive work. The devices take into account the prime needs of the Russian buyer and will satisfy the needs of both farms and housewives. Using juicers from Belarus, thanks to their reliability, can be many years.