How to arrange the interior in a minimalist style?
Minimalism is one of the brightest styles of modern design. Denying classical creative techniques and traditional materials, it is at the same time characterized by simplicity and accuracy of compositions, a small number of expressive means. Minimalist designers create various elements of the interior from industrial and natural materials, giving them simple geometric shapes and small volumes, using a neutral color palette. The style of minimalism in the interior today is deservedly popular.
Photo: children's room in the style of minimalism
Finishing materials for minimalism
Minimalist furniture
The main signs of minimalism style
Many believe that minimalism is identical with asceticism. This is a misconception. The design of the apartment in the style of minimalism is cozy, comfortable, beautiful in its own way.
The main features of this direction are the following:
thirst for spacious rooms, minimum furniture and other interior elements, simple lines and geometric shapes (circles, rectangles);
no division into rooms, space zoning with finishes, furniture, multi-level lighting; when choosing a minimalist style for an apartment, they remove internal partitions, create additional openings in the form of arches, increase windows;
Tip: use various sliding glass constructions as dividers or properly equip the lighting.
neutral color palette (a lot of white, highlighted in contrast with gray and black, brown or beige); The complementary colors are natural shades of wood, metal, brick, glass;
simplicity of finishing materials with a rough texture (concrete, brick, plaster, wood);
lack of decor on the windows, walls, floors.
Photo: the lack of division into rooms is one of the main features of the style of minimalism.
Photo: finishing one of the walls with bricks in the interior of the kitchen of minimalist style
Finishing materials for minimalism
The style of minimalism in the interior of the apartment includes the following design elements:
walls are most often painted, covered with textured plaster or decorated with simple monochrome wallpaper (can be with a relief surface or with a vaguely pronounced pattern), use 2-3 close colors to one room or two contrasting colors; the originality of the interior add wall panels made of stainless steel, wood, natural or artificial stone;
ceiling painted in a light color or create a multi-level design;
the floors are covered with light laminate, parquet, linoleum or tile.
Photo: zoning room multi-level ceiling
Minimalist furniture
Furniture is an important part of the interior of any style. The ideal solution for this direction in interior design is the built-in headsets of simple geometric shapes, with flat (without milling) facades trimmed with plastic. This material can imitate the texture and color of natural wood or be of some monochrome color. The facades of more expensive furniture are trimmed with natural wood with a textured or polished surface, with aluminum profiles, with leather details, with bronze or graphite mirrors. Often in a minimalist interior can be found countertops, made of artificial stone.
Photo: built-in kitchen set
Tip: To make the room look harmonious, select the interior details in the same color as the furniture upholstery.
Furniture should be not only concise, but also multifunctional.
For example, for a living room, it is best to choose modular furniture with a small number of departments, glossy or matte facades with metal or glass elements. Plain upholstered furniture for the interior in this style has strict rectangular shapes: these are small squat armchairs and sofas with high metal legs.
Minimalistic kitchen - it's endless flat surfaces, a minimum of open space, cabinets with translucent glass and chrome parts, built-in appliances, dining tables with glass tops, chairs with soft leather seats and high metal legs. Visually expand the space of this room with the help of color: a dark bottom and a bright top of the headset.
Photo: a small, squat sofa with metal legs fits perfectly into a minimalist interior.
Photo: glass coffee table in the living room interior
The bedroom as much as possible is exempted from furniture. Therefore, this room uses a built-in storage system that also applies to beds (they are installed on podiums, platforms equipped with drawers) and built-in wardrobes or wardrobes. Frameless mirrors are mounted on the dressing tables.
Tip: enliven the space of the room with the help of bright details of the interior; mirrored screens will help to zone the bedroom.
The bedroom in the style of minimalism can be decorated with futuristic pictures, photos, clocks.
Minimalistic bathroom requires hanging elements without the use of supports, which allows you to visually increase the space and give it volume. And in the bathroom and in the toilet should not be rounded shapes and transitions. The bathroom uses wear-resistant materials (granite, marble), thanks to which the room looks chic, rich. White is the main color of a minimalist bathroom.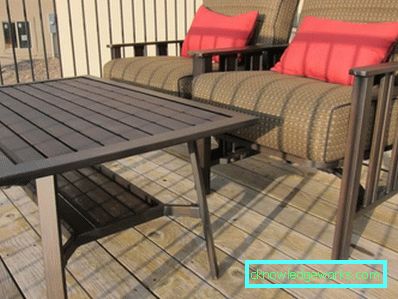 Photo: frameless mirror on the dressing table
Photo: built-in wardrobe with mirrored doors
Today, eco-friendly minimalism is in fashion, the interiors of which use natural materials
The main condition of minimalism is that rooms should not be overloaded with furniture, decorative elements, things, everything should have concise forms. Minimalism has no other rules. The apartment in the style of minimalism is a model of order. This style does not tolerate chaos, so it is preferred by pedantic business people who appreciate the atmosphere of peace and perfect order in everything.