The implementation of the Swedish style in the interior of the apartment
Natural elements, naturalness, simplicity - these are the features that characterize the Swedish style in the interior. This is a design without intricate details. Closed roomy cabinets are harmoniously combined with open shelves and shelves, where all sorts of decorative trinkets are located. This design, compensating for the lack of sun, showing respect and respect for nature.
Photo: dilution of the dominant white color with bright elements
Photo: Swedish style dining room
General characteristics and features
Apartment design
Furniture
History of style
From the title you can see that Sweden, Norway, Finland are the birthplace of the style. These are cold countries, where people are deficient in light and, therefore, fill it with appropriate design of the premises. Apartment design should embody a cozy, homely warm atmosphere, and white and related colors perfectly cope with this task.
The style itself originated more than three centuries ago. It was then that the first samples of furniture, made in a simple, concise design of light wood. Until that time, interior items were used, which exactly copied the classical or Rocco style of the English and French masters.
General characteristics and features
The basis of style is conciseness and restraint. We can say that the interior in this style looks somewhat harsh, but at the same time peculiar and not boring. Apartment in the Swedish style - it is order and tranquility. The main color is pastel colors with the addition of a milky, light scale of terracotta, yellow color. Furniture is more suitable deciduous trees.
Peculiar to the Swedish style:
Walls painted white or any other shade of light color;
Floor made of light parquet or laminate;
Furniture made of natural light wood;
Window curtains that do not prevent the penetration of sunlight from light materials, large windows.
Minimalism in planning, a lot of free space.
Photo: green carpet, imitating grass, in the interior of the living room
Photo: curtains that do not prevent the penetration of sunlight
Tip: dilute the dominant white with cherry accents, and the interior will definitely not be boring.
Apartment design
Scandinavians, restrained and closed nation, do not put their lives to the public. Equipping their apartment, they do everything so that it is comfortable in it, above all, the owners. Sparks of hidden humor in the interior are welcome. Great attention should be paid to the harmonious combination of colors and patterns used in the interior on textiles, dishes and the like.
So, if fabric with turquoise accents is used for upholstering chairs, and tableware is designed in antique motifs, then the curtains should be painted in flowers or birds, and their color should be close to the chairs.
Sea motifs are also often used in Scandinavian interiors. Bleached furniture, as if wiped floor, accessories in the form of anchors, ropes and other furniture, upholstery made of thin stripes, can be not blue, but, for example, olive green.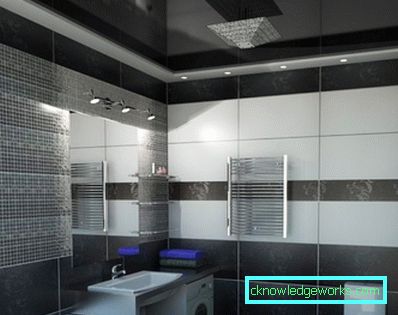 Photo: floor finish light parquet
Furniture
In addition to wooden furniture, Swedish-style interior loves wicker. From a rod or a rattan there can be chairs, chairs, a little table, baskets, chests. If you choose furniture in the bedroom, where the Scandinavian style is used very often, then it should be a simple wide bed, under which are equipped with drawers, wooden cabinets and dressers. You can dilute the interior with beautiful photos or pictures in frames made of wood.
Photo: wicker chest in the bedroom interior
Tip: Do not use many accessories, Swedish style does not accept them.
The Scandinavian style makes it possible to bring warmth, space and light to your home. It is simple and cozy, without excessive pathos and any claim, able to satisfy every taste, both traditional and avant-garde.