What needs to be considered when creating a marine style in the interior?
The maritime style is that amazing design that retains its freshness and relevance for more than a century. During this time, he suffered minor changes, especially in clothing and furniture, but how a century ago the marine style in the interior is easily recognizable and loved. This is a completely unique image that defines a calm emotional background. This is a light, relaxing, unobtrusive, romantic style and that is why it is relevant. To create it, you will need bright furniture of summer flowers, decorative items on the marine theme.
Features and secrets of style
Room design
Variations on the marine theme
There are several ways how to design the interior in a nautical style. Choosing the avant-garde theme, the room is made out as the sea coast. The required color palette in this case is azure, sky-blue colors, as well as the colors of sea sand and pebbles. The naval style is based on blue - white color with the addition of gray and sand. When decorating a room in a nautical style, you can also use a limited amount of red.
Suitable rooms where marine design will look most harmonious are:
Children's room;
Bathroom;
Kitchen.
Tip: in the living room or bedroom it is better to use some decorative elements on this subject.
Photo: decorating a living room with lifebuoys
Photo: children's room in the marine style for girls
Photo: children's room in the marine style for a boy
Features and secrets of style
The main features that are characteristic of the marine theme are:
Window shutters or light waving curtains;
Bleached batten or other flooring with pronounced texture of neutral tones;
Bright objects of scenery, giving the feeling of being on the seashore;
Wooden furniture, treated so that it seems burned out in the sun;
Blue - a white palette with the addition of other bright colors;
Wall design imitating the hull of the vessel (lining).
To arrange the interior in a marine style does not require a huge investment of time and money. But for the observance of the subject it is necessary to arm yourself with knowledge and take into account some of the secrets of this image:
Dominant neutral shades.
Natural fibers.
Aged light wood tones.
Open space.
Sea treasures.
Photo: clapboard wall decoration
Photo: room in the marine style for a newborn
White is the main color of the sea interior, and if it was used correctly, the room can have a fascinating appearance precisely because of the simplicity of this color. If asceticism is not particularly appealing, add khaki, beige, cream.
Tip: Use matte surfaces. Sea gloss design does not like.
Your soul requires more bright colors; make a tropical coast in your house that requires orange, lime colors and a turquoise sea. Or add coral tones. The main thing is to decide at once which image you want to see and do not mix both the sea vest and the exotic.
Natural materials from which furniture, carpeting, accessories can be made can add texture and warmth to the room design. A sense of proportion is a must. Wicker chairs and a table, standing on a carpet of coarse fiber will be overkill. And the same chair next to the table will perfectly fit into the interior as well as knots of ropes on the panels or handrails.
Photo: wicker chairs in the interior of the dining room
Wooden surfaces should look like they were in seawater and then faded into the sun: a little dilapidated and decrepit. Light breeds, an ash-tree, a bamboo, a maple are used. Exotic materials will fit in rooms decorated in a tropical style.
The apartment, decorated in maritime style should be spacious, open air flow. Do not force it with lots of furniture or accessories. If there is an opportunity to bring enough funds into the design, make redevelopment, remove some doors, walls, where it is possible.
Go through shells, pebbles and other trifles that were brought from travels. Select the most worthy copies and add sea accents to the rooms. A couple of stars, a few seashells, and maybe that same piece of tree thrown on the shore is the right reference point.
Tip: You can allocate a separate shelf or cabinet for souvenirs, if there are many reminders, but do not arrange them throughout the room. If these items are missing, hang pictures and pictures of seascapes, ships, and the like on the walls.
Room design
When making a living room, two principles should be observed: remember the main purpose of this room and gently beat the topic. To do this, you need to correctly choose how to finish the surfaces and do not make a mistake when choosing decorations. The main wishes are as follows:
Light ceiling, and can be suspended.
The flooring is of a neutral color (carpet or wooden boards).
Special emphasis on the walls (paint them in a blue or azure tone or paste over the wallpaper in the same range).
Simple natural furniture.
Decor items should not overload the interior, but clearly speak about the subject of design. A desirable interior in such a living room will be an aquarium with live fish, models of ships, a model of an anchor, and the like.
Large bedroom matt furniture, leather chests, wicker baskets, chairs, bamboo blinds, bedding with pictures on the marine theme will be suitable for the bedroom. The result should be a light atmosphere, not overloaded with decorative elements. Instead of blinds, you can use blue curtains, and in order to achieve the effect of excitement at sea, you can slightly dampen them. Dominant blue can be diluted with a shade of red.
Photo: wall decorated with nautical souvenirs
Photo: Diluting the dominant color in red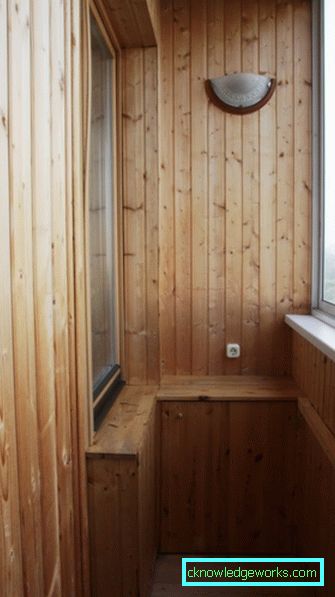 The interior in the marine style in the kitchen can be implemented in many ways. It:
mosaic-lined walls or clapboard;
tiling in blue and white;
the floor can be made of wooden planks, and the ceiling is left white;
From the sea treasures, you can lay out panels or simply arrange them on the shelf;
It will perfectly fit into the design a rather coarse, but reliable light furniture from an array, artificially aged.
Tip: use as an addition dishes and napkins in white and blue tones, bamboo blinds, textile cushions on wooden chairs.
It is difficult to find a person who will remain indifferent to the sea, having seen him at least once. So you want, leaving, take his piece with him. To cope with the sadness of parting, create an interior reminiscent of a beach, surf, sea voyage and summer will settle in your house for some time, the sun that will warm you in a cold time, bring you romantic thoughts and dreams of a quick vacation.