What you need to know about beige color?
Beige in the design of the living room has long been considered a classic. It is a neutral color - it can be both warm and cold at the same time, depending on how you add it. The beige color in the interior looks calm, relaxing and conservative. He is very popular in the design of the premises.
What is the combination of beige color?
What room to arrange in beige?
Terms of use beige: how not to make the room boring
The benefits of beige color
1. The color has many other shades (ivory, biscuit, sand, caramel, opal, etc.), which makes it possible to make its combination with other colors unusual. With it you can perform any experiments, but it will always remain elegant and simple, at the same time fashionable. Also, beige color is an excellent basis for any contrast solution.
2. Color beige is universal. It can be used not only in residential premises (bedroom, living room, nursery or bathroom, hallway), but also in enterprises, offices. 3. This color is considered soothing. In such rooms you feel comfortable, cozy, at home. 4. All pastel shades are visually able to expand the room. Just look at the photo. That is why the beige color in the interior is often used in small rooms. 5. Color beige is a practical and universal solution. It gives the room additional lighting, but unlike white, it is harder to mess. 6. Beige color never goes out of fashion.
Tip: so that the beige color does not look boring, complement it with companion colors and other bright accents. Against its background, all the additional colors will look bright and advantageous.
Photo: beige companion wallpaper in the bedroom interior
Photo: corner shelves will be a great solution for small rooms
What is the combination of beige color?
Beige color is obtained when the combination of brown and white occurs. This is the color of the skin or sandy beach. Designers call it interior classics. He is very popular in interior design, because it is he who needs to be used when there will be a lot of bright accents.
Such a solution will look advantageous in any situation: if it is a light brown shade, dark brown (wood color) or chocolate. The interior in such colors will be modern. Refinement will give additional furniture made of wood.
As a combination of black with white, and beige with black - this is a classic of minimalism. This solution is very popular with designers. It is used in the interiors of young people, couples and the elderly. It is universal.
Combination with neutral shades
It may be other beige shades or white or gold. It will always look fashionable and bold decision.
Tip: so as not to look like a "in a museum" monotonously, always supplement with bright accessories or furniture of bright color. Even if you throw a pair of red pillows on the sofa, the interior will already look different. All photos taken on such a background would be great.
Photo: children's room for girls
The combination with rich colors
Bright colors in addition to beige make the interior stylish. Ideal will look purple and red hues, blue and green. To avoid oversaturation, be careful with the addition of purple or fuchsia. Also, all dark colors over beige should not prevail.
Photo: a combination of beige and green in the bedroom will help you to create the most natural, relaxing atmosphere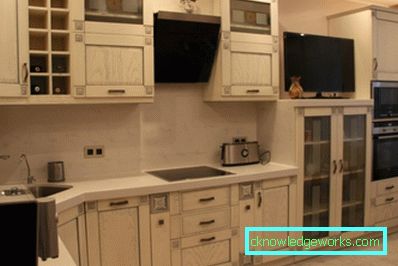 What room to arrange in beige?
Special charm gives a beige color in the living rooms and halls, if it is in the Baroque style. Its combination with gold, copper or brown accents will be great. Beige color will be ideal for decorating the bedroom. Fall asleep will be easy if you combine it with any neutral shades. Pay attention to the beige color in the interior of the children's room. If only bright colors prevail there, the child will be in an excited state longer. Now, if you add vanilla or pale beige tint, then the baby will be much easier to put to bed.
Tip: The color of beige can be made childish, but do not forget to choose other bright colors correctly when decorating so that the child is interested in being in his room.
Photo: children's room for a boy
Photo: Baroque living room
Terms of use beige: how not to make the room boring
1. Use bright accents. In the nursery it can be animals from children's cartoons, in the living room there are paintings or photographs in colored frames, in the bedroom there is an intricate table lamp, in the bathroom there is an unusual rug. 2. Individuality and modern touch of the interior will give a combination of beige with gold, bronze or copper. So you just can not go wrong, and do not make the interior ordinary. Examples look at the photo. 3. Beige color will be attractive if you distribute it monochrome with lavender, green tea or deep purple hue. 4. If you want the color of beige to be basic, use more different textures and patterns. For example, hang chic roman blinds, choose original wallpaper or arrange artificial flowers in vases.
Summarize: Choose a beige color, and then you definitely cannot go wrong in choosing a color scheme for your interior. It will visually expand the space and add light to any room.